content_multi_diversity_report_MainRegion
Hays Ireland Diversity and Inclusion Webinar 2019


Join us as we present the findings from this year's Hays Diversity & Inclusion Report. Find out which strategies will have the most positive impact on diversity in your workforce – as identified by your employees. Find out:
• The best techniques for improving diverse candidate attraction, selection and retention
• How employers are currently attempting to diversify their workforce
• What professionals believe are the most impactful methods for improving D&I
• How the journey towards equal pay is progressing
• Top 'how-to' advice from diversity and inclusion experts
Register today by following the link below.
Date:
10th October 2019
Time:
12pm-1pm
Speakers:
Maureen Lynch, Director, Hays Ireland
Dr Andrea Johnson, Workhuman, Director Global Business Systems - Creating a 'more' inclusive culture
Maeve McSweeney, Workhuman, Recruitment Manager - Creating a more inclusive talent attraction and selection
---
Hays Ireland Diversity & Inclusion Report 2018
The Hays Diversity & Inclusion 2018 Report gives you a snapshot of today's world of work, from a survey of over 850 Irish professionals, and offers practical recommendations to enhance your diversity and inclusion policies to ensure effective talent management and secure better operational performance.
A well-planned and executed diversity and inclusion strategy is essential to effective talent management and an organisation's sustained success.
In our report, we consider five elements which are vital to operational performance:
Leadership
Data capture and analysis
Talent attraction and selection
Workplace culture
Career management
Download your copy of the 2018 report
content_multi_diversity_RHModule
Experts in Diversity
Learn more about the key business benefits or talk to our expert.
Content_multi_office_locator_RHmodule
Contact us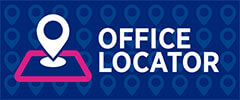 Hays Ireland has offices in Dublin, Galway, Limerick and Cork. Use our office locator to find the one closest to you.
content_multi_find_out_more_RHmodule
Find out more
Salary guide
Benchmark salaries by using our comprehensive digital salary guide.
---
Career advice
From CV tips to interview advice, our career advice will assist in your job search.
---
Search for jobs
Find your next career move with our jobs search engine.
---
Recruiting now?
Search through hundreds of candidates to find your next employee or employees.
---
View our blogs
Take a look at our blog section for further insight and advice.