Executive jobs and leadership positions in Ireland
As an established leader, your expertise, strategic abilities and ambition are invaluable to organisations.
Search for a Job

Executive jobs and leadership positions in Ireland
As an established leader, your expertise, strategic abilities and ambition are invaluable to organisations.
Search for a Job
Our recruitment experience in executive jobs
We're passionate about supporting your career – discovering what's truly important to you, what your motivators are, and what you want to achieve next.
For leaders, doing the right thing in the here and now is just as important as realising a future vision. Being able to meet this challenge requires integrity, empathy, creativity and courage – qualities that, as an established executive-level professional, we know you have.
We understand that career pathways aren't set in stone. Finding the right role takes careful consideration – as a lifelong partner on your career journey, we're with you each step of the way. We successfully identify and place over 300 executives each year at board level, including C-suite, chair and other non-executive roles across Ireland and the UK, as well as a range of specialist and challenging positions on a retained basis.
Our 30 years of experience head hunting for a range of commercial and public sector organisations mean we're able to match you to high-calibre leadership roles that will challenge and satisfy you.
Browse the executive roles that we have available today.
Hays Executive's successful appointment rate has stood at 95% since 2017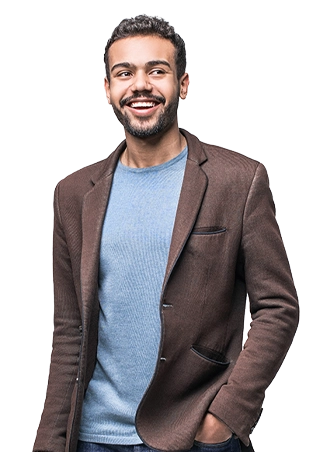 Arlene Sheridan was extremely professional, well-organised and articulate and delivered on all our agreed expectations with her colleague Rory O'Riordan. Hays offered us access to an unrivalled talent pool of senior candidates. We were truly happy with the service from Hays.
- CEO, Public Sector
This list could be infinite, but the following are what could be considered essential leadership qualities: the first is integrity, which is key to building trust amongst teams. Whether it's calling out accomplishments or acknowledging mistakes, integrity is something employees value highly.
The second is communication – which is essential to motivating and instructing staff. Poor communication can lead to poor outcomes.
The last is decisiveness – being willing to take on the risk of decision-making and accepting accountability. A prolonged debate and lack of decisiveness will often result in decisions that please no one.
In today's complex operating environments, organisations succeed not because leaders "drive activity" or are technical experts, but because they maximise human capital.
The value that leaders bring is being able to identify what technical skills someone on the team must have and what high level expertise and performance looks like. However, they don't need to be the source of technical competence themselves.
Their role is to keep pace with the latest technological developments as best they can and ensure that any new technology is integrated into their teams as seamlessly as possible.
The questions leaders need to ask are those that invite teams to come together and explore opportunities that as an organisation, you might not have yet considered:
What emerging unmet needs of our customers could create the opportunity for new business?
How can we move from one-size-fits-all products and services to personalising the experience to each customer?
How can we develop supply networks that would be more flexible in responding to unanticipated disruptions in production or logistics?
How could we leverage third party services and experience to address a broader range of our customer needs?