content_multi_SG19_survey_MainRegion_updated
Hays Ireland Salary & Recruiting Trends 2020


---
Our annual salary and recruiting trends survey is now open and we'd love to hear your views.
As a thank you for taking part, you'll have the chance to enter a prize draw to win a €250 retail voucher.
---
How the guide will help your organisation:
Explore the findings of the Hays Ireland Salary & Recruiting Trends 2020 guide, based on our survey of over 2,700 employers and employees.
Benchmark your pay and that of your team against salaries split by profession and region.
Discover recruiting trends across 13 different specialist and technical areas
Download your copy of the guide and secure a meeting with one of our specialist consultants to discuss what the findings mean for your organisation.
Key findings include:
78% expect to recruit staff over the next year.
Challenges finding the right candidates persist, as 92% of employers experienced skills shortages in the last year.
74% of employers increased salaries last year, although 40% of workers say they're not satisfied with their salary.
78% of employees say it's important for their organisation to be transparent about how pay levels are set.
Download your copy today to find out more – and compare hundreds of salaries from across Ireland.
Download your copy

content_multi_SG_Salary_checker_RHModule
Salary Checker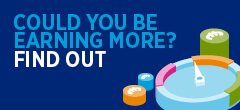 Our salary checker helps you to understand what the standard salaries are and what your potential earnings could be.