Is the 9-day fortnight the new 4-day workweek?
6 min read | Jennifer Dillon | Article | Workplace Flexible & hybrid working People & Culture Flexible & hybrid working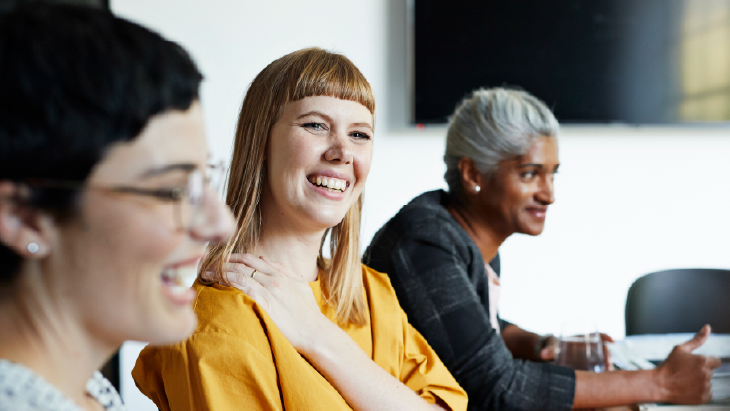 The four-day workweek has taken the workforce by storm following successful global trials, with many participating organisations making the shorter week a permanent adjustment.
The increased adoption of this workplace trend is perhaps unsurprising, given its perceived benefits. The vast majority of employees say it's had a positive impact on their home life (88%), with the same number finding it was beneficial to their professional life, according to our four-day working week survey. And within the space of a year, the number of surveyed employers considering the four-day week has risen from 11% to 17%.
However, an alternative to the four-day workweek has been making headway: namely, working nine days out of every 10. Surveying over 1,600 professionals to find out what they really want when it comes to different ways of working, 39% of employers have implemented a nine-day fortnight, and almost a third (32%) are considering it.
Could this emerging workplace trend be a more feasible middle ground between the four-day and five-day week?

A happy medium
The four-day week has been found to bring substantial benefits, including improvements in wellbeing, decreased sickness days, more time with family, better work-life balance, fewer carbon emissions, and more. However, there are some noticeable barriers: 47% of the employers we surveyed who aren't considering implementing the four-day week say it's because they're not prepared from an operational perspective. On the other hand, the nine-day fortnight could be a reasonable compromise whereby the operational implications are not so drastic, yet the benefits are still felt.
As long as employees are getting five days off in a fourteen-day period, the nine-day fortnight can be applied in a number of different ways. Some organisations prefer everyone to have the same set day off every other week, whereas others prefer employees to have varying days off – this can work best for client-facing roles, so as not to lose a business day. Additionally, certain companies may opt for compressed hours, meaning employees would work slightly longer working days to recoup time lost during their day off. Whichever method an organisation chooses though, employees can theoretically enjoy an extra 26 days off per year.

Nine-day fortnight proves more popular than the four-day week
According to our research, far more employers have implemented, or are considering implementing, a nine-day fortnight (71%) over the four-day week (21%) – perhaps reflecting the reduced structural and operational shift. Currently, public sector organisations are more likely to adopt or consider the nine-day fortnight (88%) compared with those operating in the private sector (60%).
There have been encouraging examples of a nine-day fortnight being implemented by organisations, with some businesses exclaiming the workplace model's value as an effective employee attraction and retention tool – one that's set them apart from the competition.

Flexible working is fundamental for attracting and retaining top talent
Over three-quarters (76%) of professionals would be tempted to move to a different organisation if it was offering a nine-day fortnight working arrangement. With a record 2.6 million people in employment, it's a candidate-led market at the moment, and flexible working patterns could be a key differentiator when hiring and retaining talent.
Flexible working policies have seen a sharp increase since the COVID-19 pandemic, with our most recent Salary and Recruiting Trends guide showing that 69% of employers are now offering hybrid working – an uplift from 54% the year prior. Moreover, almost half (47%) of employers say that the introduction of hybrid working has led to increased staff retention.
No matter which workplace model an organisation decides on, it's increasingly clear that flexible working policies are an important way of engaging employees in the new era of work.
To discover more insights and recommendations about different ways of working, get our What Workers Want report today click here What Workers Want Report 2023: Different ways of working
About this author
Jennifer Dillon - Director at Hays