Whether you've been working in a hybrid way since before Covid-19, have started to as restrictions ease, or expect to in the near future, it's worth considering how to make it work best for you and your team. Here's a collection of our best hints, tips and guides to help you excel in a hybrid working world.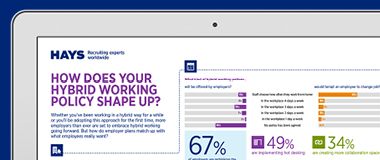 How does your hybrid working policy compare?
Check out the views of almost 850 professionals in our hybrid working infographic.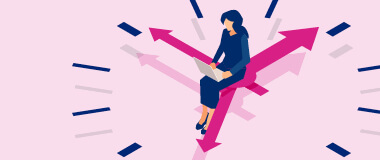 Is this the end of the 9-5?

Our latest What Workers Want report explores whether the 9-5 as we know it has really changed forever.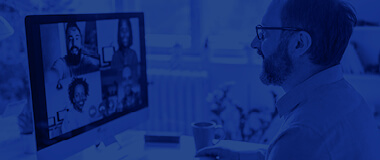 Lead your hybrid team to success
Take a look at our guide to discover common challenges and practical advice to make hybrid working a success for you and your team.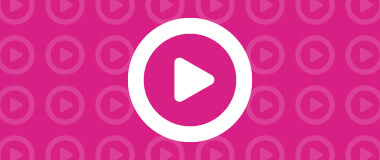 Learn how to thrive in a hybrid world
Hear our Hays Directors discuss tips and answer your questions on how to get ahead when working in a hybrid way.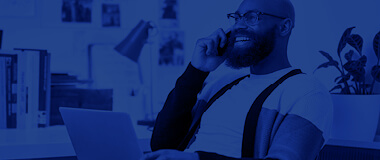 How to embrace hybrid working
Get the most out of working as part of a hybrid team. Our guide is full of valuable information to help you thrive in a hybrid way of working.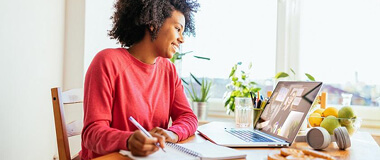 How to shine when working remotely
Transformational Wellbeing Coach, Rosalyn Palmer, shares her expert advice on how to progress your career when working from home.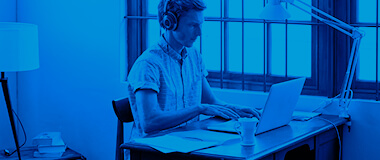 Free training to help you lead a hybrid team
Our free online training course supports managers and leaders to build a successful hybrid team.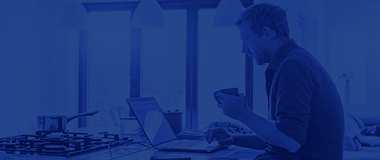 Lead your team to success

Discover guides, articles and tips to help you, your team and your organisation succeed in the new era of work.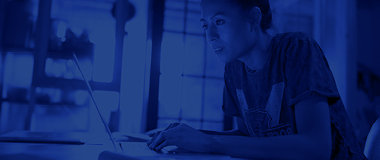 Reach your career goals

Everything you need to find the right job and succeed in the new era of work, all in one place.