Access your guide to competency-based interview questions
4 min read | Hays Experts | Report | Job searching Interview advice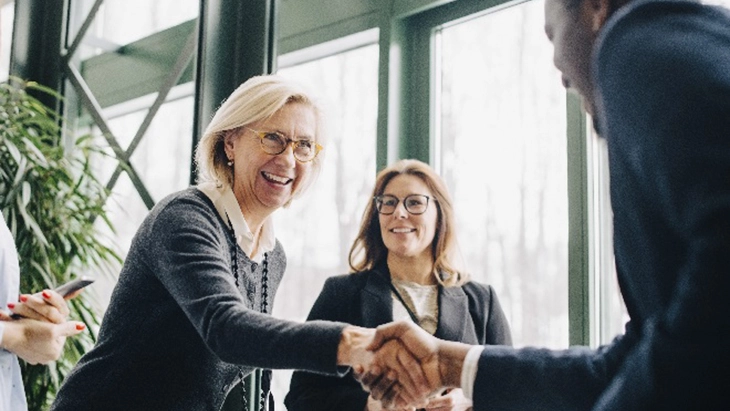 Learn how to portray your skills effectively in a job interview with this downloadable guide. Employers often use competency-based interview questions to identify whether an individual has the skills required for the role. Download our expert guide and learn how to make your answers count.
Highlights from our interview technique guide
To understand the motivations and working style of a potential employee, employers often turn to behavioural interviewing. Competency-based questioning is an increasingly common interview technique. Employers will ask probing, incisive questions, to assess how you have demonstrated your experiences in the past and how you will apply them in the future.
You needn't be intimidated by competency-based questions. With some preparation, you can feel confident that you're ready to answer any interview question that comes your way.
Our guide explains how to prepare your answers using the STAR model:
Situation: describe a situation you were in.
Task: tell them what you decided to do.
Action: describe what you actually did.
Result: explain what happened as a result of your actions.
If you're unsure of where to start, review the job description. Identify the skills the organisation is looking for and try to think of specific examples of when you have demonstrated those behaviours.
Download our step-by-step guide on how to approach competency questions.
Access your guide to competency-based questions
Fill in the simple form on this page to download your guide. When you submit your answers, you'll gain instant access to a PDF download. Save, print, and access the guide whenever you need!
Remember, we'll only use your data to tailor the content we show you. For more details, see our Privacy Policy.
Why should you download this guide?
Our guide to competency-based interview techniques includes example interview questions. Learn how to tackle questions like:
Describe a time when you delivered excellent customer service. In what ways did you go above and beyond?
On time-pressured assignments, how do you make sure that headlines are hit while maintaining quality?
We understand that the thought of being scrutinised about your behaviour in specific situations can be daunting.
If you're a recent graduate with limited on-the-job experience, think about work experience or volunteering schemes. You can always describe out-of-work situations to provide good examples of your skills.
If you have changed careers and worry that your examples won't be relevant to the job, think about your transferable skills. Demonstrate your competencies by discussing leadership experience, time management or communication skills.
If you're still on the hunt for a new role, you may also be interested in our guide to building your personal brand.
Our years of interview coaching experience
Here at Hays, we have decades of experience under our belts, and we've helped thousands of people to land their dream job. Our recruitment consultants can coach you until you're brimming with confidence for your interview. No matter how probing the questions might be, our guide will set you up for interview success.