Thinking about changing career? Make it a reality with these six tips
6 min read | Josie Davies | Article | Career development Upskilling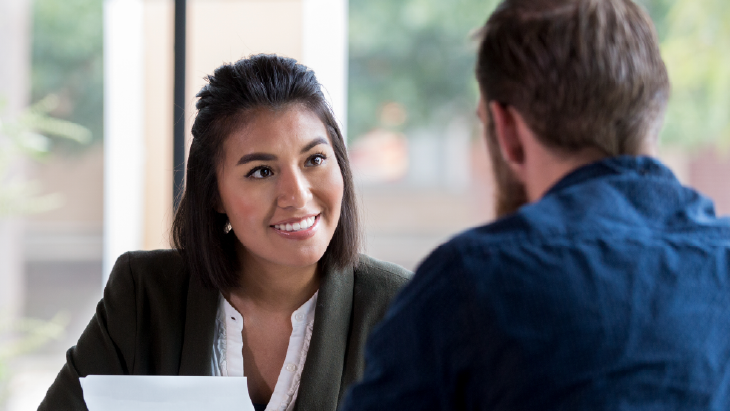 Are you feeling trapped in an unfulfilling job that's leading you further off-track from your dream career? Perhaps you've been putting off a career change for a while now as, let's face it, job searching can be a whole job in itself! And the additional hurdle of trying to secure a role unrelated to your current post can make the process seem even more daunting.
You're not alone; many people alter their career at least once in their lifetime. Job hunting outside your field of expertise will require a touch more patience and resilience, but it's never too late to take this step. Here are six top tips to make your job hunting an all-round smoother experience and get you one step closer on your journey to securing your dream job.

Upskill for your new career path
Employers value a worker's willingness to learn, so having relevant courses under your belt is an effective way to showcase your eagerness and motivation. What's more, upskilling needn't be expensive. There's an extensive range of courses at your fingertips; our Thrive portal has a variety of free courses to choose from across multiple subjects. The Open University also offers 950 free courses, as well as useful educational resources.

Tap into your network
There's truth behind the old adage: "it's not what you know, it's who you know." Utilising personal and professional connections can come in especially handy when you're interested in roles outside your current field. Do you know any friends or ex-colleagues who work in the industry you're interested in? If so, reach out to them and see if they're aware of any opportunities within their organisation that they could refer you for. Having a valuable employee vouch for you can significantly increase your chances of getting an interview with an organisation. If you don't currently know anyone who works within your industry of interest, then you can build new connections via LinkedIn and by attending relevant networking events.
Take a strategic approach
When applying for roles outside your expertise, it can be tempting to go on a mass job application spree, applying for anything and everything that could be somewhat interesting. If you throw enough mud at the wall, surely some of it will stick, right? Well, not necessarily. In reality, you could be damaging your chances if you're inadvertently applying to the same job multiple times, which is easily done if a role is advertised on numerous job sites and you're rapidly applying to roles with little consideration. A strategic approach should garner more interest from prospective employers. If applying to a job directly, then tweak your CV and cover letter to make it as tailored as possible, making sure to include any relevant transferrable skills.

Speak to an expert
When searching for a change of career, speaking to a specialist recruiter in that industry can be extremely valuable. You'll glean expert knowledge and advice, including guidance on what level of seniority and salary benchmark would be realistic for someone of your calibre. Specialist recruiters often have close, trusting relationships to a number of clients, so they'll be able to speak to prospective employers about your profile and motivations for a career change, rather than your CV becoming diluted among the abundance of direct applicants.

Manage your expectations
Beginning a new career might involve taking a step down in terms of seniority. For example, if you have line management responsibilities in your current role, be aware that you may have to sacrifice this duty, as you'll still be learning the ropes yourself. A career change could mean you'll be subject to a pay cut, so determine whether this is something you're willing to compromise on for the right role. Consider whether your job history is relevant for your desired career or if your sought-after role is completely unrelated to your experience – this could impact your salary and seniority.

Remember it might not happen overnight
Finally, it can be demoralising to continually be receiving rejections from job applications and interviews. Constant replies from organisations letting you know that you haven't been successful can become increasingly disheartening. However, try to be patient with the process, as it will likely take longer to secure a job than if you were applying for roles within your current field. In the meantime, review your application process to assess whether improvements can be made and identify areas you could develop to improve your opportunities, such as developing sought-after skills and exposure to the career you're targeting. And remember that it only takes one hiring manager to be impressed by your potential and give you a chance.
If you're considering a career change, then check out our latest vacancies – we add new roles daily.
About this author
Josie Davies - Senior Career Transition Consultant at Hays