Content_multi_canadidate_on_boarding
STARTING A NEW JOB REMOTELY


---
Our guide to starting a new job remotely will help you to get in the best possible position to begin your new role from home. Starting a new job whilst working remotely may be new to you, but our advice will ensure you hit the ground running on your first day, wherever you are based.
Download to find out:
Why you should still start a new job in today's climate
How to make the most of your notice period and prepare for your new job
Tips on how to set up your remote workspace
Advice on how to maintain contact with your new colleagues
What you need to consider on the first day of your new job
content_multi_transition_toolkit_RHmodule
Recruiting in the New Era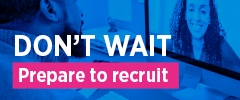 Sign your team up for Recruiting in the New Era, our free training package which will help prepare your hiring managers to adapt to hiring in a new world.
Find out more
content_multi_wellbeing_when_working_from_home_RHmodule
7 ways to look after your wellbeing when working from home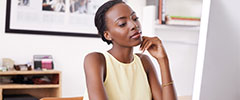 How can you create healthy boundaries between your work and personal lives, stay mentally and physically healthy whilst still being a productive and effective worker?

content_multi_find_out_more_RHmodule
Find out more
Salary guide
Benchmark salaries by using our comprehensive digital salary guide.
---
Career advice
From CV tips to interview advice, our career advice will assist in your job search.
---
Search for jobs
Find your next career move with our jobs search engine.
---
Recruiting now?
Search through hundreds of candidates to find your next employee or employees.
---
View our blogs
Take a look at our blog section for further insight and advice.