Download your guide on how to resign
5 min read | Hays Experts | Report | Job searching Resigning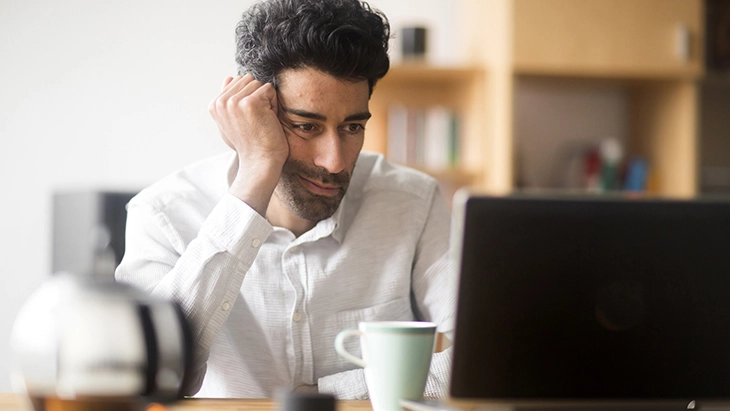 If it's time to move on to a new role, we recommend putting some thought into how you handle your resignation. Download our guide to handing in your notice professionally.
Highlights from our guide to leaving your job
How you handle your resignation can have an impact on your future career. Conforming to the correct etiquette can go a long way; whereas approaching your resignation in the wrong way could be detrimental to your next role. After all, a good reference is not just valuable, but vital.
There are many reasons to consider resigning from your job. Do any of these situations sound familiar?:
You've advanced as far as you can go in your current company.
You're looking for a higher salary.
You're unhappy with a change in policies or culture.
You are interested in a complete career change.
We've created a clear guide for handing in notice at work. Our team of experts will help you to consider the most important questions:
Are you making the right decision? You need to be absolutely sure you've considered all the pros and cons of your present job and the new one. Ask yourself: what are my motives for seeking alternative employment?
How should I handle the resignation process? Writing a professional letter of resignation and following appropriate etiquette will help to maintain good relationships. Keeping your company and colleagues on-side is important when you'll need a reference.
What does my future look like? Your mind may be in a whirl of mixed emotions. You may be excited about your new role but nervous about telling your boss. Remember that most people will have been in your situation at some point in their careers.
When should I resign and how? Finding the right moment to tell your boss that you're leaving can be nerve-racking. We'll talk you through how to use your best judgement when it comes to checking your notice period and more. Consider how you'll handover work to your team and start to think about tying up loose ends. These are all details to take into account when you decide to resign.
How to access the free downloadable guide
Just fill in the form on this page to access your free PDF right away. Save or print your guide and keep it to hand while you decide whether to resign.
We ask for some details about your area of expertise so that we can tailor the content we show you. We want to make sure that our guides are as relevant as possible to your skill set and requirements. For more details, see our Privacy Policy.
Why you should download the guide to resigning
Do any of these sentiments sound familiar?:
"I've been in this job for years. Maybe it's time for a new challenge?"
"I want to resign, but I'm worried about how it will affect my relationships with my boss and colleagues."
"I've been offered a new job, but I'm nervous about giving my notice at work."
"Will I be treated differently during my notice period?"
"What if my current employer won't give me a good reference?"
All of these questions are common concerns when considering whether to hand in your notice at work. It's natural to feel nervous about leaving a familiar environment and starting anew elsewhere.
Download our guide to help settle your resignation nerves. We'll talk you through important considerations and what steps to take when you quit your current job. With our guide to hand, you can focus on your exciting future career plans.
Our expertise when it comes to resigning
At Hays, our experienced recruitment consultants are experts in supporting candidates through a career transition. We recognise that leaving your job can have a major impact on your life. That's why we've compiled our expert guides, to ease the resignation process.
You may also want to download our guide to embracing change successfully. If you're seeking more personalised advice, we offer face-to-face consultations to get to know your skills, personality and ambitions. Alternatively, come along to one of our nationwide events.
If you're thinking of making a career move, consider Hays as your support network