Download your guide to interview presentations
4 min read | Hays Experts | Report | Job searching Interview advice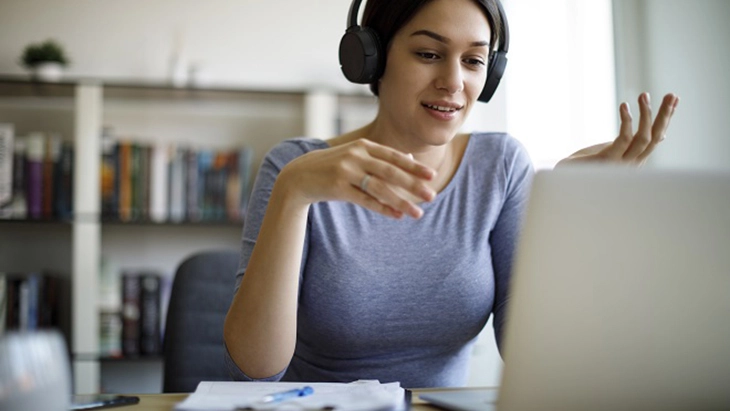 Have you been asked to prepare a ten-minute presentation for an interview? Download our guide to learn the secrets to impressing employers with an interview presentation.
Highlights from your guide to delivering a presentation in an interview
Does this scenario sound familiar? Your hands are shaking, and your voice sounds unlike you. You're presenting in front of discerning faces, and suddenly, your mind is blank.
Whether it's your first time presenting or you feel a bit out of practice, take a deep breath and relax. Our guide to presenting at a job interview covers everything you need to excel before, during, and after your interview.
Learn how to approach your interview presentation with confidence.
When you start your interview, on the phone or in person, your interviewer can only see what's on the surface. The mood you portray will tell the employer about your personality, work ethos, and how you present yourself.
If you stay calm and confident, your interviewer will be impressed. Within our guide to interview preparation we'll discuss tips like:
Understand your content in depth to feel more confident.
Spend time structuring your presentation with bullet points until it flows naturally.
Incorporate prompts and breaks so you can re-ground yourself if nerves start to creep in.
Remember: your interviewer is an ordinary person like you. They want to get to know you.
In our interview prep guide, you'll also receive tips on structuring your answers after the presentation. A great flow will give you time to think and make your points more memorable at this critical point in the interview process.
Download your guide today for complete confidence building and delivering your presentation in record time.
Discover the full guide to delivering an interview presentation
Gain instant access to our interview guide by filling in the form on this page. You'll receive a PDF link as soon as you click submit. Feel free to download or print our guide to help prepare for your next interview.
We'll only use your data to give you access to the guide and to tailor the content we show you. For more details, see our Privacy Policy.
Why you should download your guide to presenting in interviews
Interviews are where you transform from a promising CV into a person your employer needs on their team.
We spoke to our top recruitment consultants to find out the secret to thriving in a presentation and get their essential tips across the entire interview process.
Download the guide to get actionable tips at every stage of your presentation process:
Preparing your presentation
Practising your pitch and body language
Staying calm and confident as you present
Preparing for and answering questions
Following up after the interview

Our experience with interview presentations
From lab placements to business consultancy, we know that interview presentations are common. You will likely be asked to present if your future role involves:
Speaking to customers or clients directly
Reporting back to or managing a team
Progressing to management positions, where good presentation skills are invaluable
We've helped thousands of candidates to research interview presentation ideas and key questions. We also help jobseekers to practise their delivery, ensuring they'll impress prospective employers.
Download the guide to access secret interview tips from the world's most successful recruitment companies.