Six steps to help you get out of a work rut
8 min read | Mark Staniland | Article | Career development Negotiating a payrise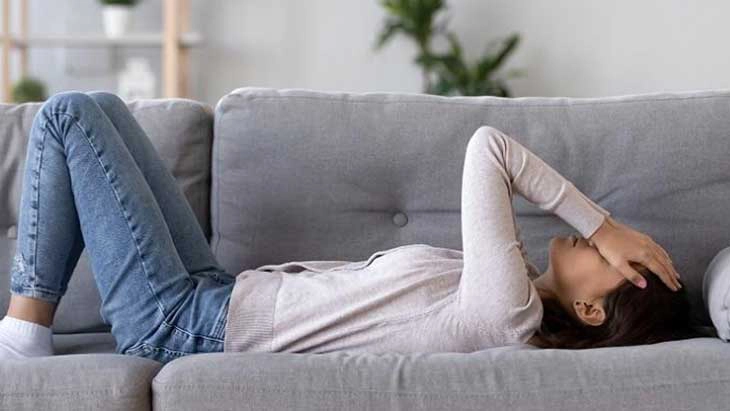 Falling into a rut at work is disheartening but it doesn't have to last forever. Find out how you can rediscover your passion to pursue your career goals with these six steps.
Feeling like you are 'stuck' or in a rut at work can be extremely frustrating, particularly in today's challenging labour market.
Perhaps you were on track for a promotion before the onset of the recent Covid-19 pandemic, only for it to be delayed? Is your learning and development stalling as a consequence of 'firefighting' in the here and now? Or do you simply feel stuck in your job, but cautious about applying for a new one?
If any of these situations resonate with you, keep reading to find out what you can do to move your career in the right direction.
Getting out of a work rut at a glance
Although it may sound difficult and intimidating at first, the key to pulling yourself out of a career rut is taking a proactive approach. You can start by trying to reignite your passion for your work and expanding your skill set. If nothing seems to improve your current situation, it may well be the time to consider exploring new opportunities.
We've split the process of becoming 'unstuck' at work into six steps. They include practical advice as well as some exercises that you can do to help arrange your thoughts.
Our career experts are also on hand if you would like to speak to an expert about any challenges in your professional life. Get in touch with your local consultant today.
1. Rediscover your self-confidence
If you're still primarily working remotely, it might mean that you don't receive those small positive reinforcements and 'confidence boosts' that you would with your team around you. This may have dented your confidence and left you doubting your skills.
If this sounds familiar, stop and reflect on all you have accomplished in your career so far. That success is down to you – no one else. Write down these accomplishments and refer back to them when you need a confidence boost. It might simply be that your growing lack of self-confidence and constant negative self-talk is what's holding you back from pushing yourself and your career forward – thus making you feel claustrophobic in your current job.
2. Follow your own career plan
A career plan gives you direction over the short and long term, but it also provides you with day-to-day motivation. It can be incredibly powerful in driving your career forward and moving on from the work rut you're experiencing.
While you might want to develop this with your boss, remember that this is your development and your career. Consider what you want to learn and achieve – rather than what your company or job dictates. If you're feeling stuck because you're not clear about the direction of your career, creating your own career plan should crystallise your thoughts and kickstart your motivation.
3. Expand your skill set
You've likely heard about adopting a 'growth mindset' and committing to lifelong learning. But what's important is to connect the dots between doing this and moving forward in your career. Proactively expanding your skill set will help drive your professional development and fuel you to progress in your career.
Here are some ideas on upskilling:
Dabble in coding – it's changing the world of work and becoming relevant in every industry
Brush up your Excel skills – it's one of the most important office programmes used in almost every job
Commercial awareness – think podcasts, books and news outlets to stay ahead of the curve
Soft skills – develop yours by looking at some recommended courses
4. Find your passion for your profession
The degree of change, challenge and uncertainty brought on by the pandemic might have dampened your passion for your profession and left you feeling caught in your current situation. But that passion can absolutely be regained – and now is the time to do it.
Remind yourself why you took on your current job in the first place.
What stood out to you in the job ad?
What led you to apply?
What was your impression from the interview?
This might uncover your initial passion for your profession which has been worn away over time.
If this doesn't do the trick, take some time to reflect and think about what it is that you love about your job. As with before, writing this down can be a helpful exercise. Learning a new skill or reading about new trends in your industry may also help you regain the passion you have for what you do.
5. Look to your role models
Turn to experts or those who you look up to and see what they are doing in their careers. Look at how they got there and how you might be able to follow a similar path of progression. Expand your network to include those you aspire to be like and learn all you can from them. This will give you the motivation, inspiration and knowledge to really drive your career forward.
Do you have a career mentor? An advisor who you can confide in about the ups and downs in your career? Try to enlist someone in this position, as they can also push you towards your goals and help you move your career forward.
6. Explore new opportunities
If you've tried the above and you still feel claustrophobic in your job, maybe a change is what you need. Talk to your mentor or recruiter about what exactly you want from the next stage of your career and how to go about job hunting in the current climate.
What you need to remember about getting out of a work rut
Above all, remember that you won't be the only one who is experiencing these feelings. Be kind to yourself and allocate some time to trying the steps above. They can help you free yourself from feeling claustrophobic at work and move forward, on the right track, with your career.
Take a look at our career advice page for more resources and guides to help you in every aspect of your professional life.
About this author
Mark Staniland, Regional Managing Director of Hays London City & Midlands
Mark joined Hays in 1985 as a trainee consultant. In 2000, he launched Hays Education with just six recruiting experts. By 2007, it had become the market leading education recruitment consultancy in the UK with a turnover of £70m, and employing 250 staff. He was appointed as Managing Director of Hays Midlands in 2011, and in 2015 was also appointed Regional Managing Director of Hays City of London business, based in Cheapside.