3 things to remember when applying for your next cyber security role
4 min read | ​​​​​​​James Walsh | Article | Job searching CV & Cover letters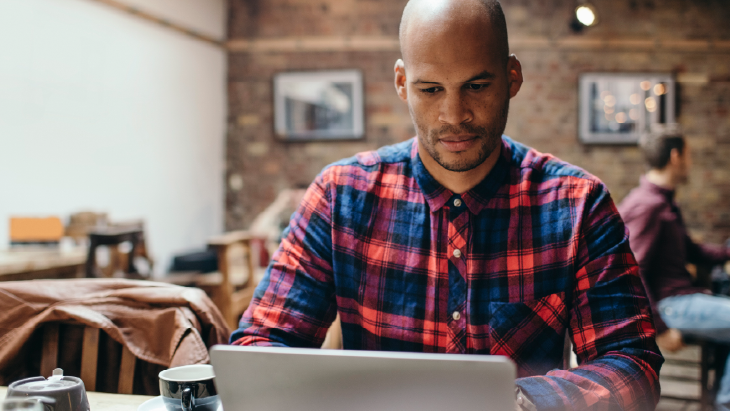 The modern technology landscape, with its ever-escalating risks and increasingly sophisticated phishing software, means that cyber security is a vital requirement that isn't going away any time soon. As digital transformation accelerates at pace, cyber security is becoming increasingly essential to a company's ongoing success.
Our business director for cyber security, James Walsh, connects tech and cyber professionals with career-defining roles across Ireland and the UK every day. Here he shares some top tips for cyber security professionals thinking about applying for their next role.

What are the differences between a large organisation and a start-up?
Do you feel you need clear processes to follow when working? Do you like having a role with a clear focus? If the answer to both these questions is yes, then it's likely you'll be better suited to a cyber security specialist role at a larger organisation. A greater differentiation between roles in large companies makes it likely your job will focus on risk management (audits, monitoring, risk controls and business advisory services) as opposed to operations.
At larger organisations there will typically be a standardised first, second, and third line of defence in place, meaning that top-level management, risk management and compliance, and internal audit functions all collaborate to monitor cyber security controls.
At a start-up or smaller organisation, however, it's likely you'll be personally responsible for all three lines of defence yourself, giving you greater autonomy if that's something you'd prefer.

What should be on your CV as a cyber security professional?
Firstly, any personal statement at the top of your CV should be kept brief. A top-line overview of your experience in cyber and summary of what sets you apart from other experts is all that's needed.
Your personal statement should be followed by a summary of your technical skills – for example security tools you have experience with, the programming languages you are fluent in, and any work you've undertaken in areas like network security, vulnerability management, ethical hacking and penetration testing.
Academic and professional achievements should also be listed, not forgetting any relevant certifications you might have. If you've yet to complete a qualification you can leave the date open-ended, for example 'OSCP – Completion by (date)'.
Make sure you don't underestimate the importance of your soft skills. As you climb the career ladder in cyber security, communication and interpersonal skills become more and more important, particularly if you move into people management. You're also more likely to be responsible for explaining difficult and complicated concepts to senior stakeholders without tech backgrounds, which you'll have to do articulately and confidently using easy-to-understand language. Examples of effective communication and leadership in previous roles will be important to highlight.

What advice would you give to an ambitious cyber security professional?
Learning should be a lifelong pursuit. Cyber security is changing constantly and there are always new challenges to tackle. Those who stand out from the crowd ensure they take every chance they're given to improve their knowledge of the cyber space, whether it be through background reading or formal accreditation.
Keep up to speed on which tools and techniques are being most frequently used, and learn as much as you can about their application. There are a myriad of ways to gather this information: Twitter, tech events, news from associations like OWASP, and advisory boards being just a few.
Are you ready to take the next step in advancing your cyber security career? Take a look at our latest cyber security jobs today.
About this author
James Walsh, Business Director for Cyber Security, Hays UK&I
James Walsh is a CISMP-certified specialist in senior and executive-level technology recruitment across a wealth of industry sectors, with a keen interest in the information and cyber security sphere. His passion for cyber security began over ten years ago when he started exploring the intricacies and complexities that come hand-in-hand with the mass adoption of technology.

As the business director for cyber security UK&I at Hays, James helps tech and cyber professionals progress their careers and ensures organisations have access to the very best cyber security talent and consulting solutions to help secure their businesses.
Contact James today to find out more about how we can support your professional needs in cyber security.