content_multi_CA_negotiating_payrise_MainRegion
Negotiating a pay rise

Career advice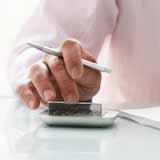 No matter how much you think you deserve a pay rise, if you haven't prepared carefully before putting your case forward, there's a chance you'll end up in an uncomfortable situation.
So, if you're thinking about approaching your manager on the subject, Hays has compiled a list of the essential questions you should consider during preparation.
---
You should answer the below questions as honestly as possible, noting down your thoughts, before typing up a clear, concise and positive document, which you should present to your manager.
1) What will you do if your request is turned down?
Think carefully about this before anything else. Do you want more money because you believe you deserve it, or because it will make an otherwise tedious job slightly more bearable?
In our experience, the majority of people who believe the latter end up leaving their jobs within months of their pay rise.
However, if you are happy in your position and prepared – for the time being at least – to take 'no' for an answer, then you know you are requesting a pay rise for the right reasons.
2) What have you done to deserve a pay rise?
Look at previous performance appraisals. Have you consistently met the objectives you were set? Has your role or level of responsibility changed in any way?
Do you have a new qualification? These are all factors that will contribute towards your boss's final decision – and prove that you're not just being greedy.
3) Are you going the 'extra mile'?
Working hard is one thing but getting your hard work noticed is another. Use examples of how you have demonstrated dedication to both the company and its clients.
By all means sell yourself but don't exaggerate - doing so will only give your case less credibility.
4) What are your ambitions?
Put these in the context of your current workplace. Hopefully those above you will be flattered that you want to remain working under them, and that the organisation you currently work for is playing a part in your career aspirations.
5) How much more money do you want?
An easy question? Not necessarily. Remember, almost every person in every profession would like more money, so do your research and be mindful of your market value. You can begin by looking at the Hays Salary Guides.
Again, you don't want to seem greedy so justify your request with hard facts.
6) Are you prepared for more responsibility?
This could be the clincher. Your boss may be willing to meet you half way, or may even know of a more senior role in the pipeline. The important thing is to prepare for this question.
You may even like to consider bringing the subject up yourself - doing so would most definitely emphasise your ambition.
7) What are your weaknesses?
Obviously not something you'll want to highlight from the off but it's a subject you must be prepared to discuss – you certainly won't want to be caught off guard if your boss brings up an example of a past failure.
Have you learnt from your mistakes? Can you build on your weaker areas? Tie all this into your ambitions and you'll inevitably end the discussion on a positive note.
content_multi_CA_on_the_job_RHModule
Content_multi_job_search_RHmodule
Job Search
Looking for a new role? Search here for your ideal job or get in touch with one of our expert consultants.
content_multi_find_out_more_RHmodule
Find out more
Salary guide
Benchmark salaries by using our comprehensive digital salary guide.
---
Career advice
From CV tips to interview advice, our career advice will assist in your job search.
---
Search for jobs
Find your next career move with our jobs search engine.
---
Recruiting now?
Search through hundreds of candidates to find your next employee or employees.
---
View our blogs
Take a look at our blog section for further insight and advice.