Hays to hire 40 graduates to manage Irish recruitment surge

Hays, the leading recruitment expert, is hiring 40 graduates from Irish universities this year to work in its offices in Dublin, Cork, Limerick and Galway. The recruitment campaign, the largest the international recruiter has undertaken in Ireland, is aimed at meeting an unprecedented increase in demand for professional positions.
The surge in new job offers has been evident for the past number of months and is expected to be sustained throughout 2011. Hays expects to place 40 per cent more positions in 2011 than in 2010. This increase is mostly attributable to increased activity in the Irish market, particularly among multinational companies and export-led indigenous firms.
"There is no better barometer for the Irish economy than a recruitment agency," stated Richard Eardley, Managing Director for Hays in Ireland. "When recruiters recruit for themselves in large numbers, you know their clients are flat out and that's great news for the jobs market. In turn, companies only recruit in such numbers to feed significantly increased activity."
Hays has a network of offices across Ireland and in 30 countries around the world. It is holding a Global Career Event in Dublin to find graduates for its Irish locations and its operations on four continents. In total, Hays will be looking to fill 500 recruitment positions worldwide, including the 40 positions ear-marked for its Irish offices.
"This is a fantastic opportunity for recent graduates or final year students," said Eardley. "The great thing about recruitment is that you don't need to have a specific background or qualification, as long as you have the aptitude and desire to succeed. With 500 consultant positions up for grabs internationally there are many career starts for people who want to stay in Ireland or go abroad."
The event will be held in Chartered Accountants House, Pearse Street on Monday 28th March from 6.30pm - 8.30pm. It will introduce a career in recruitment and highlight the benefits of working with Hays. Recruitment experts from Ireland, the UK and the rest of the world will be available for questions and there will be a video link with Hays Australia.
For more information on the Hays Global Career Event for Ireland go to www.hays.ie/forms/globalcareerevent.aspx or contact Michelle Waters on 00 3531 897 2481 or email michelle.waters@hays.com.
-ends-
Note to editor:
About Hays Ireland
Hays Ireland is part of Hays plc, the leading global specialist recruitment group. Established in Ireland since 1996, Hays developed into one of the country's most successful recruitment organisations with a network of offices around the country. The Group is the expert at recruiting qualified, professional and skilled people worldwide. It operates across the private and public sectors, dealing in permanent positions, contract roles and temporary assignments.
As at 31 December 2010, the Group employed 7,086 staff operating from 257 offices in 30 countries across 17 specialisms.
For the year ended 30 June 2010:
– the Group reported net fees of £557.7 million and operating profit before exceptional items of £80.5 million;
– the Group placed around 50,000 candidates into permanent jobs and around 180,000 people into temporary assignments;
– 26% of Group net fees were generated in Asia Pacific, 30% in Continental Europe & RoW and 44% in the United Kingdom & Ireland;
– the temporary placement business represented 58% of net fees and the permanent placement business represented 42% of net fees; and
– Hays operates in the following countries: Australia, Austria, Belgium, Brazil, Canada, China, Czech Republic, Denmark, France, Germany, Hong Kong, Hungary, India, Ireland, Italy, Japan, Luxembourg, Mexico, Netherlands, New Zealand, Poland, Portugal, Russia, Singapore, Spain, Sweden, Switzerland, UAE, USA and the United Kingdom.
content_multi_media_centre_RHModule
Media Centre
This resource is designed to provide journalists with easy access to detailed information about Hays and our business.
Content_multi_office_locator_RHmodule
Contact us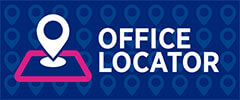 Hays Ireland has offices in Dublin, Galway, Limerick and Cork. Use our office locator to find the one closest to you.
content_multi_find_out_more_RHmodule
Find out more
Salary guide
Benchmark salaries by using our comprehensive digital salary guide.
---
Career advice
From CV tips to interview advice, our career advice will assist in your job search.
---
Search for jobs
Find your next career move with our jobs search engine.
---
Recruiting now?
Search through hundreds of candidates to find your next employee or employees.
---
View our blogs
Take a look at our blog section for further insight and advice.