The future of financial services: Part 3
8 min read | Enterprise Solutions at Hays | Article | Diversity, Equity & Inclusion Sustainability Learning & Development Employer branding Skills shortages Change & Business transformation Industry insights Technology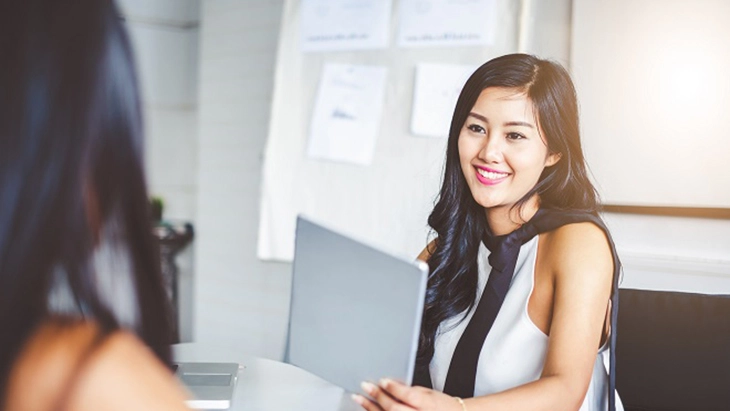 Organisations can no longer bank on reputation, regulation and a risk-averse mindset if they are to compete in a new era of financial services.
In the first installment in this mini-series, we offered an overview of the current state of the market, from Super Apps to sustainable operations.
In part 2 and 3, we dive deeper into the specific trends that are reshaping our understanding of the industry, creating space for competition and prompting an overhaul of culture, offering our insights and guidance to help shape a workforce strategy that is good for both people and profit.
Delivering a digitised service: Financial firms are facing unrelenting pressure to boost productivity through the digitisation of operations and the wider workforce.
In a story reflected across many industries, the COVID-19 pandemic accelerated several tech-based transformations. As customers faced financial turbulence, banks integrated Artificial Intelligence across a number of functions, including chatbots that could offer round-the-clock support and a greater range of self-service options within mobile applications.
Front-end delivery has been matched by the streamlining of back-office functions, as Robotic Process Automation strengthened the governance and accuracy of financial information at a time when remote applications and digital signatures became a new – and necessary – norm.
As banks adjust the scope and scale of their services to incorporate digital advancements, customers expect value to be created beyond simply speeding-up tasks. In exchange for valuable information, individuals are increasingly looking for a personalised and intelligent service delivered via the channels they choose.
What this means for your workforce strategy: Digitisation is driving the need for a 'different breed' of talent in the financial services sector.
Aligning technology with the needs and expectations of customers will require organisations to not only integrate roles that have traditionally sat outside of the sector, such as Data Scientists, Solution Architects and Artificial Intelligence Engineers, but also to ensure that this tech-savvy talent have the innovative, entrepreneurial and customer-centric mindset that will be critical to delivering relevant services and solutions.
But as more industries compete for tech talent, simply 'buying' in these essential skills will not prove sustainable. Organisations will need to build a more holistic workforce strategy that also explores the scope of upskilling and reskilling.
The good news? Research indicates that by 2025, 75% of workers within the financial services sector will be millennials, a generation 'ready to learn and work with new technologies.'
Some organisations have already looked to leverage these digital natives, identifying skills adjacencies and deploying microlearning and AI-driven nudges to upskill individuals and encourage transitions into high-value roles.
For those forward-thinking organisations who can scale a training solution at pace, a new type of 'multi-skilled' professional will emerge, reskilled in close alignment with an 'inherently innovative' strategy.
Competition is fierce: With the COVID-19 pandemic having swept away many of the preconceptions surrounding remote and hybrid work, more organisations are benefitting from the ability to source and select talent from more diverse, global talent pools.
But a seemingly worldwide workforce means that we are seeing more companies competing for the same talent. Data Analysts and Developers, Robotics Engineers and Artificial Intelligence Specialists are all in high demand.
Banks are being forced to battle for skills not only with their direct competitors, but also alongside ultra-modern industries such as biotech and wearables, at a time when their appeal as first-choice employers has faded.
What this means for your workforce strategy: To separate themselves in a tight talent market, organisations should consider rewriting their Employer Value Proposition to appeal to the innovators, change seekers and leaders that will be pivotal to success.
Companies must look beyond compensation to gain their fair share of access to the talent pool, creating a culture with flexibility and diversity at its core. For an industry that has previously maintained a poor record when it comes to women and those from minority ethnic backgrounds (especially in senior leadership roles), a serious shake-up is needed.
And as climate change continues to raise concerns across the globe, an increasing number of individuals want to work for companies with strong Environmental, Social and Governance credentials. Rather than focusing solely on compensation, more workers are also wondering how much positive change their role will allow them to affect.
'Green loans' to support consumers investing in renewable or sustainable technology and premiums to promote shared ownership or subscription to services are soaring in popularity.
Banks will need to review and report on operations and commit to reducing emissions, but also ensure that the range of services available – and the people responsible for delivering them – are best placed to help the world to 'change its ways.'
The future is bright
Many banks are still sifting through the changes that have occurred over the last two years in order to understand the trends that are temporary, and those that will be a feature of the financial services sector moving forwards.
But a certain uncertainty will be the continued disruption brought about by technology, forcing organisations across the globe to rethink their workforce strategies in a bid to attract – and retain – top talent.
Talk to the team at Hays today to discuss how we can help you navigate the challenges ahead.
About this author
Enterprise Solutions at Hays
At Hays, we invest in lifelong partnerships that empower people and businesses to succeed. We're a future-focused, customer-centric organisation equipped with the skills, solutions and technological capabilities of a true leadership partner, to better meet your workforce needs and solve the complex challenges you face today, tomorrow and in the future.
Strategically located delivery centres and 250+ offices across the globe, offering the flexibility and diversity of people that will be central to your success.
Thousands of experts equipped with the insights and understanding to stay a step ahead of market trends and solve your business challenges.
Over 50 years of building progressive workforce strategies to support your strategic goals.
We're always learning, always one step ahead, and always working for your tomorrow.