Secure the temporary workers you need
7 min read | Orlagh Reynolds | Article | Recruiting Temporary & Contract hiring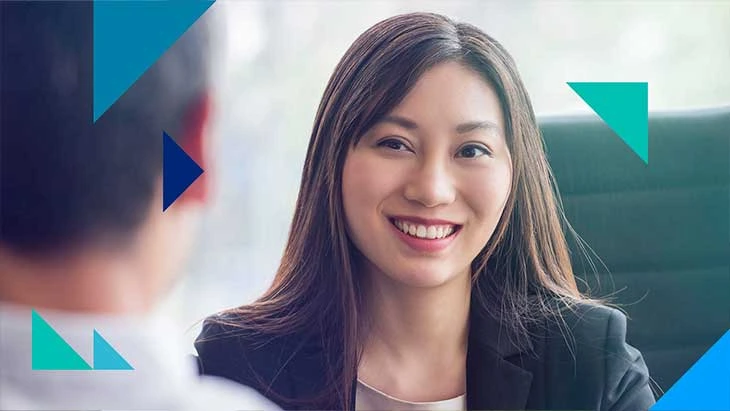 Amidst a cost-of-living crisis that looks set to endure for some time yet, people are invariably looking for stability in their work lives. Permanent roles present an attractive opportunity to professionals – the advantages presented by the financial security, structured progression, sick leave and paid holiday are hard to dispute – but there's still appetite among business to bring on temporary hires.
In fact, of the 90% of organisations expecting to increase their headcount in 2023, 45% are looking to combine temp workers, agency hires and contract workers to meet their business needs, according to the IBEC HR 2022 report.
Often a port of call in uncertain economic times, temporary hires offer organisations instant access to skills, cost savings and new perspectives, whilst for professionals, the flexibility and variety of work and experience can make temporary assignments an appealing prospect. But when people are feeling more risk-averse, how do you market your temporary roles as opportunities that – as well as being great for their career – will also make them feel like valued team members and part of a common purpose?

At a glance: tips for attracting non-permanent talent
Communicate the importance of their skills
Make them feel part of the team
Highlight the experience you're offering

Emphasise the value of their skills
Though there is an abundance of vacancies available for skilled temps, the number of immediately available contractors remains low. This is partly due to the fact that professionals are staying in temporary positions for longer, with some even going on to permanent roles. Candidates are looking for security and longevity at organisations where they're valued, and as temporary hiring remains a popular recourse and the work is there, they have the freedom and the opportunity to do so. If organisations are to attract temp workers who – in many cases – are happily contracted elsewhere, they will need to make them feel like more than just an interim solution. The value of their skills, and the impact they will make on the team, must be communicated from the outset.
Whilst it's important to be honest and realistic about the timeframes of projects, if there is the possibility of the role becoming permanent and you know the candidate is interested in a long-term position, make sure this is clear also. If the job definitely won't become permanent, how could it help them get a different role in the future?

Ensure they feel included
A common complaint from non-permanent workers or contractors is that they feel isolated from the rest of the team. Whether you're engaged on a temporary basis or a permanent one, feeling connected to colleagues and part of a wider purpose is essential to wellbeing and happiness at work. How happy and included they feel is also likely to impact their performance, so ensure that – from the outset – any prospective temp worker knows that they will be part of your team for as long as they are working with you.
Gestures such as invitations to team events and celebrations, setting aside time for introductions and inclusion in group meetings might seem small, but could make a huge difference to your temp worker's morale and engagement with your organisation and its aims. Including them in team meetings around how to progress the future of the business will demonstrate your willingness to be open and transparent – no matter on what basis they're engaged. Regular check-ins – especially if you have temps or contractors working remotely – are also a way of making people feel valued and appreciated.
"Everyone wants to feel needed and valued, which is why an inclusive workplace culture is just as important for temp workers as it is for permanent staff."

Communicate the value of the experience
Contracting is an opportunity for professionals to acquire experience, broaden and strengthen their skillset, and build up a network of influential business contacts. For many people, the prospect of gaining a variety of knowledge and expertise from a number of organisations is the most important reason for choosing a temporary role over a permanent one.
A prospective temporary worker will want to understand how the role you're offering will help them in this regard – ultimately, they need to know that the work they're undertaking will increase their professional value, and consequently, their earning potential. Of course, the diversity of their experience also provides them with transferable skills that make them an even more valuable asset –acclimatising easily to different environments and learning new things quickly being just a couple of these.
Ultimately, non-permanent and contract staff should be engaged not merely as a stop gap or a substitute for a permanent staff member, but to make a meaningful and tangible contribution towards an organisation's purpose and wider aims. Securing the skills and experience that you need on a temporary basis – and making sure you're engaging the right fit for the role – can often require as much thought and consideration as a permanent hire.
For further insights into the world of work or to find out how we can help fill a temporary vacancy at your organisation, speak to one of our expert consultants today.
About this author
Orlagh Reynolds, Director at Hays