Director Digest: Shane Little, Regional Managing Director APAC – Part 2
8 min read | Shane Little | Article | Emerging skillsets Market trends Skills shortages Industry insights Workforce planning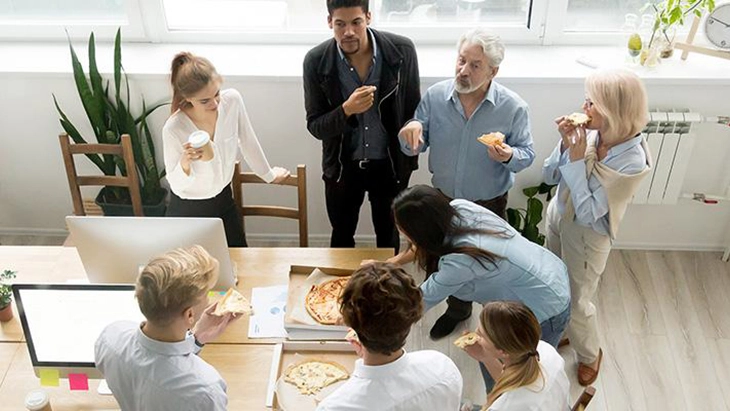 We're fortunate to have some of the very best leading our operations across the globe, showcasing innovation, creativity and a real passion for solving the problems our clients face when it comes to sourcing, attracting and retaining top talent.
Their experience and insights are fundamental to Hays and sharing this vision enables us all to deliver the tools, technology and insights that will inform your workforce strategy.
In Part 1 of our new series 'Director Digest', Shane Little, Regional Managing Director for the APAC regions, shared his experiences of overseeing operations across Asia, Australia and New Zealand.
The second half of this series, Shane explores the difficulties presented by diversity across these regions – and the efforts of organisations to break down barriers and create a culture in which wellbeing and inclusivity sit at the centre.
As we come to the end of the Financial Year here at Hays, Shane also reflects on the opportunities that lie ahead, both for Enterprise Solutions but also the companies who commit to developing a truly agile talent function.
Deliberations over diversity
Asia plays host to a range of cultures, languages, religions and legislation. The main challenge for our clients is how to create and implement a Diversity, Equity and Inclusion (DE&I) policy that accounts for the nuances between regions.
In some regions, organisations are very focused on equity and inclusion from a sexual orientation perspective. LGBTQ+ participation is front and centre for many organistions in places such as Australia. But in Singapore, it is illegal to be homosexual.
This must frame how you approach that diversity pillar in Hong Kong, compared to Malaysia, Australia or New Zealand, for example.
Another nuance is mental health. We encourage people in lots of the regions across Asia to speak openly about their feelings and create an environment that means people feel comfortable asking for help when needed. However, mental health is quite culturally sensitive in Japan, so how you drive a mental wellbeing programme will look very different.
DE&I is one of the most interesting considerations for any organisation that transcends multiple countries across Asia. Of course, just because it's difficult, it doesn't mean you should shy away from it - if anything, it means you should double down on your efforts!
A million-dollar question
Many of the conversations I'm having at the moment are focused around finding the tech talent organsations need in order to compete.
While I wish there was an easy answer, there simply isn't a 'one-size-fits-all' solution. Organisations will need to be agile and fluid in their talent strategies, continually reviewing where they need to get to in the next 6, 12 and 18 months – and what this means for their business.
Location strategy will form a key pillar of any strategy. Singapore and Tokyo are sometimes seen as emerging tech hubs – but arguably they emerged over 10 years ago and now the focus is on newer areas, such as China and Bangalore in India.
Equally important will be how you choose to mobilise this talent. If in the past you've strictly hired 95% of your people on a permanent basis, with just a few temps or contractors to supplement these skillsets, you may need to rethink the agility of your approach. It no longer matters where they are 'sat' - what matters is whether they can get the job done.
Organisations will also need to be brave – challenging the competency levels and skills that exist within their organisation today and how that needs to look in a year. Rather than always trying to acquire new talent, businesses need to think about how they build their own. People want balance and purpose – but they also want an opportunity to progress.
It also needs to go beyond simply developing a great Employee Value Proposition or creating a great candidate experience. These things are almost 'hygiene factors' for developing a strong talent acquisition strategy for technology. You've got to layer on top of that some slightly more innovative and agile strategies that speak to the desires and demands of the employee, encouraging them to pursue opportunities in their career that they may never have considered before.
Looking ahead
We're coming to the end of the Financial Year here at Hays, which always marks a time of reflection and planning for our teams.
There are so many exciting opportunities as we look ahead to the next 12 months. From a personal perspective, I'm excited to spend more time face-to-face with our clients. It's a fantastic opportunity to reconnect.
When I look at the business, Hays is on the brink of what will be one of the most exciting points of our journey so far. This opportunity will throw up opportunities for all sorts of people across our business, whether they've been here for 2 days or 20 years.
While this will bring its own challenges, if we can cut through the challenge of change and invest the hard work required to get us there, the opportunity is mindboggling.
In 12 months, when I'm looking back over the year, success for me will have meant spending a lot more time reconnecting with customers, clients, candidates and suppliers – and feeling like a different business to the one we have been for the last 10 to 15 years. That's hugely exciting.
Let's talk talent
Missed part 1 of Shane's Digest? Make sure to catch up here.
For more insights from the Enterprise Solutions team, take a look at our 'Dickason Debrief' series. Enterprise Solutions CEO, Matthew Dickason, reflects on market trends, current events and evolving workforce strategy in a quarterly article shared across our social platforms.
About this author
Shane Little, Managing Director APAC, Enterprise Solutions at Hays
As Managing Director for the APAC regions, Shane is responsible for the delivery of market leading services and solutions to a range of clients across Australia, New Zealand and Asia. He has a unique insight into total talent management, talent acquisition and contingent workforce programs having been involved in early stage PSL arrangements, first generation programmes and mature workforce solutions.