Why hire temporary employees? Download your guide
4 min read | Hays Experts | Article | Recruiting Permanent hiring Temporary & Contract hiring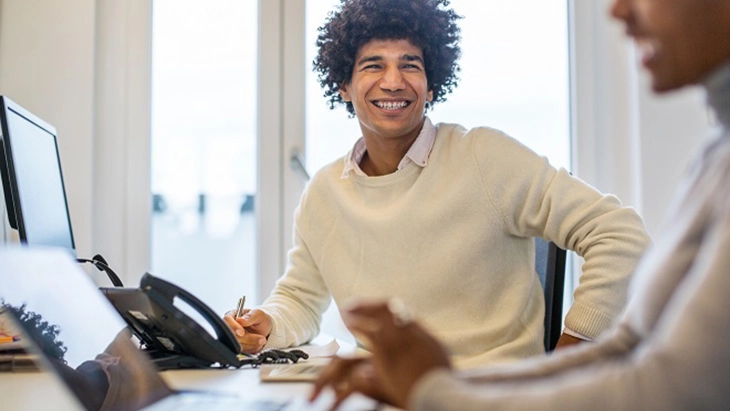 Learn about the benefits of hiring temporary employees for your business. Download your free Temp Vs. Perm Guide to recruit the right talent at the right time.
What do I need to know about hiring temporary employees?
A temp employee or fixed-term professional may be just what your business needs.
Whether you're filling gaps based on seasonal demand, worker shortages or for a single project, temporary staff can give you the flexibility you require. You can employ for short-term gains, making quicker hires than with permanent positions.
Likewise, hiring a temporary employee means you can avoid overstaffing once the work is done.
But many companies struggle to decide when to hire temporary employees. When is the right time, and what advantages will they bring?
In our guide, we explore temporary employee benefits for companies. We discuss why you should consider hiring temporary vs. permanent, and look at when a temp employee might suit your business circumstances.
Access the full Temp vs. Perm Guide to learn more.
Our experience in helping companies hire temporary employees
Hays have over 50 years' experience in helping companies hire the right people for the job. We fill 500 temporary roles every day, hiring flexible and cost-effective workers at the right time.
In our Temp vs. Perm Guide, you'll learn the benefits that temporary employees bring to these roles. You'll also see how temporary staff impacted on those companies, and which roles they fit.
Whether it's to cover a short-term gap, seasonal demand or a specific project, download our guide to learn how a temp employee can help you.
Standout points from our Temp vs. Perm Guide
Here's a sneak preview of our top benefits of hiring temporary professionals.
Instant impact: Temporary workers are used to joining organisations for a short period of time, so can make an immediate impact on your organisation. The process for hiring temporary workers is also traditionally a lot quicker. You'll hire for technical skills to deliver something specific rather than for long-term cultural fit.
Fresh perspectives: Sometimes it just takes one outsider to completely change the way an organisation operates. The more temp employees you hire, the more unique perspectives you're going to get. Temps usually have a very specific skillset and are accustomed to performing on niche projects, bringing even more unique skills to your company.
Cost effective: Temporary workers are by definition an interim solution and do not require a fixed annual salary. They'll also generally incur fewer costs than are associated with a permanent employee. You can then hire when the need arises, responding to market needs and demands as they happen.
Find more information on each point – and more – by downloading the full Temp vs. Perm Guide.
What does this mean for my business?
Temp vs. perm? Our guide has all you need to know, including:
How to make the most cost-effective hires at the right time
How a temp employee's unique skills can add value to your company
A thorough report of temporary employee benefits for your business.
Whichever solution your business needs, Hays can help. Enter your details to download our Temp vs. Perm Guide or find out more about our Temporary Recruitment services today.