3 most frequently asked questions about a Managed Service Programme 
9 min read | Enterprise Solutions at Hays    | Article | Market trends Temporary & Contract hiring Talent management Workforce planning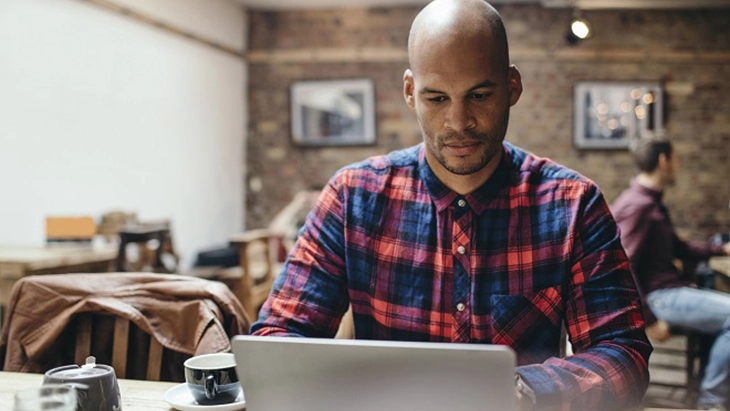 We tackle some of the most common questions our teams face as we build contingent workforce strategies across the globe.
Having supplied the people required to fuel business progress for over 50 years, we know that the world of workforce management can be complex. Packed full of acronyms, evolving technologies and a range of solutions to help shape the future of your workforce, knowing where to begin is often the most difficult decision you'll make.
In our latest blog, we are hitting the reset button, covering a range of Frequently Asked Questions to offer some essential insights into our Managed Service Programme – and how it can help you realise your ambitions.
Let's start with the basics - What is a Managed Service Programme?
Many organisations are facing shrinking talent pools, rapidly evolving markets and unpredictable demand levels, struggling to keep pace with the rate of innovation and under pressure to access the contingent talent who will be critical to the success of their organisation.
These are complex problems – and they require a holistic solution.
A Managed Service Programme refers to a strategic service in which a dedicated partner assumes responsibility for the sourcing, engagement and administration of contingent, contract and other non-permanent workers.
Depending on your needs, a Managed Service Programme can support your organisation through all, or just some of the aspects associated with non-permanent talent, from managing suppliers to ensuring workers are engaged under the most appropriate contract structure and are compliant with legislative, market and company policies.
What are the benefits of a Managed Service Programme?
Access to top talent: You know where you want to go, but do you have the people strategy in place to get there?
With a Managed Service Programme, not only is the process of finding contingent talent for your immediate needs more efficient, but a quality provider will plan for your future, building an ecosystem of suppliers and workers needed to execute - and exceed - your ambitions.
A scalable solution: A Managed Service Programme can be scaled to match the market forces you face, with dedicated teams building tailored strategies to manage your talent networks.
Here at Hays, for example, we source candidates from leading suppliers and integrate methods such as Direct Sourcing and Talent Platforms. This strategic search for skills is guided by a wealth of cutting-edge technology and data-driven insights. This includes end-to-end Vendor Management, Applicant Tracking and Candidate Relationship Management Systems to deliver a seamless experience for your contingent workforce.
But the search doesn't stop there. With a focus on the future, your Managed Service Provider can help you stay a step ahead, forecasting future requirements and facilitating faster access to the people who will support projects and position your organisation for success.
Industry insights to enhance your decision-making: You know you need access to top talent. But do you know which skillsets you require, the best suppliers to access niche or emerging roles and if your supply chain is delivering the right outputs?
A leading Managed Service Programme provider will monitor every inch of your supply chain, recommending the changes required to optimise and enhance your supplier network or close the capability gap in your organisation.
A shared vision of success should be at the core of every programme. At Hays, our supplier enablement approach seeks to get the best out of each and every vendor. By championing collaboration over control, our client managers and supplier partners can operate effectively and efficiently to support your ambitious plans for growth.
Clarity over your contingent teams: Misclassification remains the greatest risk when engaging contingent talent.
A strong Managed Service Programme provider should analyse and report on risk, proposing contract structures, sourcing processes and automated checks that allow you to remain compliant as you expand operations or accelerate transformation.
A suitable provider will also implement appropriate software to create a single system of record, overseeing expense submittals and invoicing to ensure you have complete clarity over your contingent teams.  
Is a Managed Service Programme the best decision for my business?
Ultimately, the final decision lies with you – but the world of work is rapidly changing.
Organisations are increasingly turning to non-permanent talent to inject the innovation, agility and creativity needed to compete. But as the rate of outsourcing accelerates by over 10% year-on-year, so too does the challenge of engaging the right suppliers, conveying the right message to attract and retain top talent, grappling with market rates and managing emerging legal and compliance risks.
Evolving expectations of work add further considerations and complications. Inspired, in part, by the COVID-19 pandemic, individuals are radically rethinking their priorities. There is a renewed focus on flexibility, not just in where people work, but also 'the work you do, who you do it with and when you do it'. Becoming a part of the growing temporary talent market offers workers an enormous level of control over their career.
With a dedicated workforce solutions partner to assist you in navigating these challenges, you'll be best placed to source the skills you require today, to shape the strategy you'll need tomorrow.
Let's talk about your talent strategy
We've only been able to scratch the surface of the possibilities offered by a Managed Service Programme.
Fortunately, we have a range of resources available to support your journey. Head to our webpage, read more via our Market Insights section, or speak to one of our dedicated team, today.
About this author
At Hays, we invest in lifelong partnerships that empower people and businesses to succeed.  
We're a future-focused, customer-centric organisation equipped with the skills, solutions and technological capabilities of a true leadership partner, to better meet your workforce needs and solve the complex challenges you face today, tomorrow and in the future.    
Strategically located delivery centres and 250+ offices across the globe, offering the flexibility and diversity of people that will be central to your success.   
Thousands of experts equipped with the insights and understanding to stay a step ahead of market trends and solve your business challenges.    
Over 50 years of building progressive workforce strategies to support your strategic goals.    
We're always learning, always one step ahead, and always working for your tomorrow.