Want to work abroad? Here are five reasons why it's a good idea
13 min read | Isobel Hannan | Article |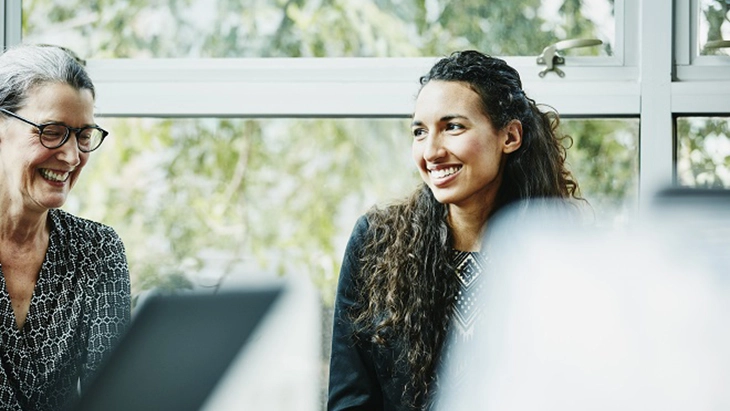 The job market has never been as global as it is today. Do you need a healthy push to make an international career move? Take a look at our list of reasons why moving abroad for work is worth it.
Your career is no longer limited by the opportunities available to you in your home country. Choosing to move to a foreign country is an excellent way to propel your career forward. International jobs come with a host of benefits for your professional and personal life.
Also, the global employment market is much more accessible than you might think. With the right combination of experience, qualifications, and attitude, you can find opportunities to work abroad in a wide range of industries.
Moving overseas for work at a glance
An international career move can seem intimidating at first glance. In reality, it can be one of the best choices you can make for your career progression. You will improve your existing skill set while also learning new skills. These specific skills and experience will be a huge asset for you in today's global job market.
Moving abroad for work can also have great benefits for your personal life. From making memories and experiencing new cultures to building resilience and confidence, an international move can have a lasting positive impact.
Find out more about why moving abroad is a good idea.
Contact your local consultant for help with any career-related questions you might have.
The professional jobs market is truly global
The global employment market is changing, and the professional jobs market is becoming truly global. Of course, this has been true for a number of years in industries like oil and gas. Now industries such as life sciences, financial services and technology are following suit.
Economic potential has contributed to the significant increase in the need for companies to source talent from all around the world.
Despite chronic levels of unemployment in many areas, industries are struggling to find enough highly skilled individuals to fill critical vacancies. These are the types of vacancies necessary to support and grow their operations. The ongoing transformations in the global employment market have opened up international career opportunities in a way we've never seen before.
Additionally, we increasingly see international experience, with the personal and professional transformation it can bring, as critical for senior leadership roles. There has never been a better time to move.
So, what would prompt someone to make an international move?
Why make an international career move?
There are many reasons why working overseas will benefit you both personally and professionally.
1. Better career opportunities and prospects
Depending on your skill set, there may be a greater range of career opportunities open to you outside your home market. Search for jobs on a global scale to discover what opportunities are available in your industry.
Increasing globalisation means that you are likely to deal with or manage an international team at some point. So, international experience will be critical to your ability to do that well and progress in your career.
2. New life experiences
The experiences you will gain from living abroad are unrivalled. You could learn how to do business in China, work on a rig in Angola, or surf on the Gold Coast of Australia. Every new country offers experiences you can't match at home or fully explore as a visitor. The benefits of moving abroad for a job go beyond your professional life.
3. Developing cultural intelligence (CQ)
As the world of work globalises, this skill is becoming more and more important in the eyes of employers. David Livermore, author of 'Leading with Cultural Intelligence', defines CQ as:
Having the drive and interest to work in cross-cultural environments
Knowledge of cultural similarities and differences
Having a strategy to help monitor, analyse and adjust plans in unfamiliar cultural settings
Having the ability to act by choosing the right verbal and nonverbal behaviours, depending on the context
As English continues to dominate as a business language across the world, many would argue that building CQ is just as important as learning the language.
Livermore says: "I wouldn't suggest a full fluency in the language is needed for a five-year or less assignment. Having an adaptability to different communication styles or socialisation norms are perhaps as much or more important."
4. Fine-tuning soft skills
As you start to build your cultural intelligence, you will also find that your soft skills will develop.
Soft skills are often described as "personal attributes that enable someone to interact effectively and harmoniously with other people." In particular, working abroad will help you develop adaptability, communication skills, and interpersonal skills. Your resilience and self-confidence can also see a boost.
Building soft skills will enable you to develop and progress further. Dan Roth, LinkedIn Editor states "You always have to have those soft skills too. Soft skills enable you to change industries, change jobs, and change positions". According to research from Harvard University, 85% of job success comes from having well developed soft skills.
5. Expanding your professional network
Of course, building and nurturing a network close to home is great for your current and future career prospects. But, despite the prevalence of global professional networking sites such as LinkedIn, it is more powerful to build an international face-to-face network.
As Richard Hanson states in this Forbes article:
"Outside of your local environment you will get the chance to network with other stakeholders. They may become influential later on when it comes to being tapped on the shoulder for your next internal promotion opportunity. Trust is a major part of doing business in Asia. LinkedIn just isn't going to provide the same "look in the eyes" moment of mutual trust and agreement."
Where should you relocate to?
With so many reasons to move, it is no wonder people are relocating. The most popular destinations for expat professionals include:
United Kingdom
United States
United Arab Emirates
Australia
Canada
New Zealand
Hong Kong
Singapore
Switzerland
France
Decide where in the world you would like to work and research the location you are considering in-depth. Going somewhere on holiday is a very different experience to living and working there.
Make sure to research facts like tax, healthcare, immigration, housing, schooling, local language, and cost of living. You have to really understand the culture of a place to be able to adapt and integrate successfully. Once you have a shortlist of possible locations, you'll need to research the various visa requirements for each place.
We recently published a report called the Hays Global Skills Index. It is an in-depth review of global skills and employment trends. The report provides useful information about where there are surfeits and deficits of specialist professional skills in particular locations. It may help to inform decisions about potential destinations for you.
What's stopping you from moving abroad?
So, given the considerable benefits of moving, what is it that typically prevents people from actually doing it?
Friends and family: Many international assignments don't happen because the move has not been fully discussed with family. Not only does it affect the immediate family moving with you but also the family members being left behind. You might be asking yourself what your partner will do to find work in the new location. Or will your elderly parents be able to cope without you being around?
Immigration: Even with borders becoming more fluid, you cannot move to a country simply because you want to. You must satisfy specific skills, education and personal status visa criteria.
Finances: International moves are expensive. If your relocation is not being funded by your organisation, make sure that you look at all potential expenses. These additional costs include immigration, flights, shipping, short-term accommodation, tax advice and any house sale.
Although you can find many reasons not to move, if you really want to do it, you will find a way.
Different types of an international career move
Gone are the days of the traditional expatriate international assignment where an assignee went to a "hardship" location for several years for significant financial gain.
Of course, these moves still exist, but international career experience can now be gained in many innovative ways:
Short-term assignments: Projects lasting less than 12 months
International commuting: Working in a different country during the week and returning home at weekends
Development rotations: Used to give highpotential employees additional experience. For example, this rotation could apply where an employee is on a succession plan for a senior-level position, but their local market can't offer sufficient exposure. A rotation ensures they have a well-rounded base of expertise
No fixed abode: More unusually, an employee may move from country to country between assignments without having a home base
Virtual mobility: Technology facilitates the ability to work in an international market without physically relocating. Alternatively, some organisations may allow you to work remotely from anywhere in the world.
Company-sponsored international career moves
Often, the most logical and easiest first step to finding a job abroad is to work for an international organisation. By working for an international company, you are more likely to have access to the different types of international working outlined above.
Additionally, once you have worked in the business for a period of time and proved yourself, your employer may be more likely to sponsor your move. This route is often the easiest from an immigration perspective. It's also less costly as many organisations will offer relocation packages.
What you need to remember about international career moves
The global employment market has seen significant changes in the last 10 years. These changes mean that there has never been a better time to explore international career opportunities. Working abroad can be undertaken in innovative ways and barriers within the global employment market are being broken down.
If you want to propel your career within a major global organisation, an international move is no longer just optional. Gaining experience from abroad is now sometimes considered as essential. So, instead of asking yourself why move abroad for work, think about when.
For more useful tips and expert knowledge on anything jobs related, check out our career advice page.
About this author
Isobel Hannan, Head of Global Mobility and Talent Attraction
Isobel originally joined the Hays business in 1997 after graduating from the University of Birmingham with a Bachelor of Commerce degree. Isobel worked within the Accountancy & Finance specialism of Hays for ten years covering the Midlands and the South East. She progressed up to Business Director level focusing on placing qualified accountants for both SME and blue chip clients in commercial and financial sectors.
She then worked for a HR consultancy before returning to Hays within their Group HR function to manage the deployment of Hays talent across international borders and talent attraction projects for the group.