Q&A with Chris Holly – eSports Player, New York City FC
8 min read | Jennifer Clark | Article | Career development Job searching General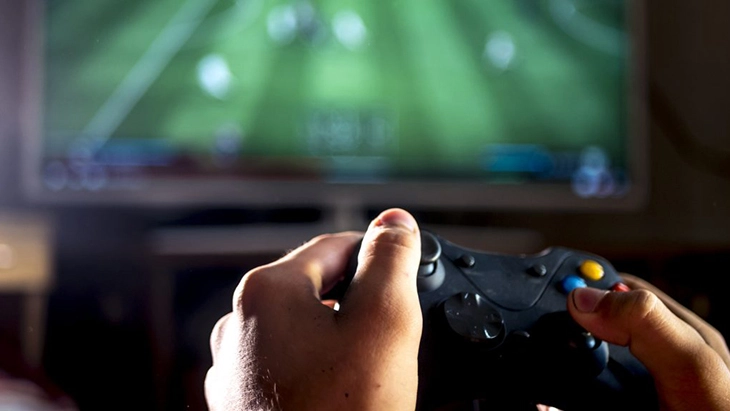 Gain an insight into the world of eSports. Professional eSports Player Chris Holly answers our burning questions about the industry.
Chris Holly became the first ever professional New York City FC eSports player in 2017. He never anticipated starting an eSports career but taking part in a tournament earlier that year highlighted his talent and skill and launched him into success.

#MatchYourAmbition with NYCFC eSports player Chris Holly at a glance

From Chris's experience, eSports Player as a career is similar to being a player in physical sports. Fans cheer for specific players as well as teams. The growth of the industry is evident in how much attention it now receives in traditional media. Brands have also started to sponsor players and stadiums are selling out.
Keep reading to learn more about Chris's experience in this emerging industry.
Sign up to be the first to see our latest articles and stay up to date with emerging industries.

#MatchYourAmbition with NYCFC eSports player Chris Holly: Background

As a part of our #MatchYourAmbition series, we have spoken to a number of key staff from New York City FC (NYCFC) to find out how they exert their influence at the Club.
Chris Holly made Major League Soccer history when he signed as New York City Football Club's first-ever eSports player. As eSports as a career continues to grow in size and popularity, we spoke to him about his professional life and thoughts on what's next for the industry.
How long have you been gaming for and at what point did it become a serious career for you?
I have been gaming for all of my life. I used to play with my brother every day after school, playing Sega and Nintendo 64. I began playing FIFA 12 years ago on a PS2 and was playing roughly 25 hours a week.
I never thought I'd become a professional eSports player. I used to watch other professional eSports players online and wished I could be like them but I honestly didn't think that I was as good as them. In the early days of playing FIFA I never participated in tournaments, I mainly played more casually. In 2017, I decided to try a tournament and quickly realised that I was actually pretty good and it became a serious career for me last year.
How did the opportunity with NYCFC come about?
I qualified for a gaming event in New York and I was approached by NYCFC on Twitter. I then met with them at the NYCFC office to hear more about the opportunity. On 5th April 2017, I was announced as the Club's first ever eSports player and a first in Major League Soccer history; a chance of a lifetime for me.
What excites you about eSports (especially FIFA) and how has it grown over the past few years?
eSports is just like a real sport. Whether it's for one person or a team, you have fans. They cheer you on and make the experience much greater, it is a very similar feeling to the real game. I went to Vancouver for the Season 2 Regional Finals and there were so many people cheering my name, it was awesome and such an encouraging feeling!
eSports has seen significant growth over the past two years and the expansion is very noticeable, particularly for FIFA. So many people know about eSports and are talking about it constantly. You also see eSports featured on the news and often as a topic within TV shows.
What is your method for studying player stats to help your game strategy?
I research players with the highest real in-game stats. That includes things like speed, dribbling, defending, and then I plan my strategy around that. For example, Lionel Messi who is one of the best players in real life will be one of the best players in the game.
What are your training or pre-match rituals?
My training mostly consists of playing against other top players in my region. I try to learn new information and figure out what does and doesn't work. For my pre-match rituals, I like to have a good breakfast to make sure that I'm full of energy for the day. I also play some warm-up games before the big games start.
With eSports tournaments, practice and travel on the rise – how do you balance everything?
I don't find it too hard to balance everything. FIFA has really helped me to manage my career and schedule, which allows me to be 100% focused on the games. I find I have plenty of time to go out, practice and travel. I really like to travel, so I never see it as a burden, it's a win-win!
What is the most exciting eSports tournament you've ever played in and why?
It has to be the tournament in Vancouver for the Season 2 Regional Finals when I won the PlayStation 4 division. The goal was just to qualify for the playoffs but I made it to the finals which was amazing. Unfortunately, I didn't go all the way but the experience in the final was magical – like hearing all the people shout "Go Chrissy!" It was definitely the proudest achievement in my eSports career so far.
In your opinion, what's the future of the eSports industry?
I think that eSports will keep growing and evolving. There are more and more people talking about it and getting interested in the sport. Stadiums are selling out when events are being hosted and brands are getting involved from a sponsorship point of view. Even celebrities are bringing awareness to it – such as the rapper Drake playing Fortnite.

About the Hays and NYCFC Sponsorship New York City FC

(NYCFC) is an American professional soccer team based in New York City. It competes in Major League Soccer (MLS) in the Eastern Conference of the league. Majority owned by City Football Group (CFG), New York City FC plays its home games at the Yankee Stadium. The former US National Team captain Claudio Reyna is the club's Sporting Director and Domènec Torrent is its Head Coach.
As Official Recruitment Partner, Hays has been pivotal to NYCFC since the Club's inaugural season in 2015. Our partnership has proved instrumental in helping to bring a brand-new soccer franchise to New York City. NYCFC and Hays have a strong understanding of the synergies between the world of work and elite sport.

What you need to remember about eSports as a career

eSports is a rapidly growing career path launching its brightest stars into fan favourites. It defies what you would traditionally see as a career in sports but demonstrates the new exciting opportunities that digitalisation and technological developments can bring.
About this author
Jennifer has over 10 years professional sports sponsorship experience, joining Hays in August 2015. During her time at Hays, Jennifer has successfully utilised the partnership to build employee engagement across our global network of offices. These partnerships are based on a mutual ambition to attract skilled, expert professionals to build high performance teams, whether it is on the football pitch or in the world of work.
Jennifer is responsible for creating dynamic content which explores the parallels between the world of work and the world of elite sport.