Is 'must be degree educated' becoming a thing of the past?
6 min read | Harry Gooding | Article | Career development Industry insights Job searching Market trends Recruiting Early careers & graduates Skills shortages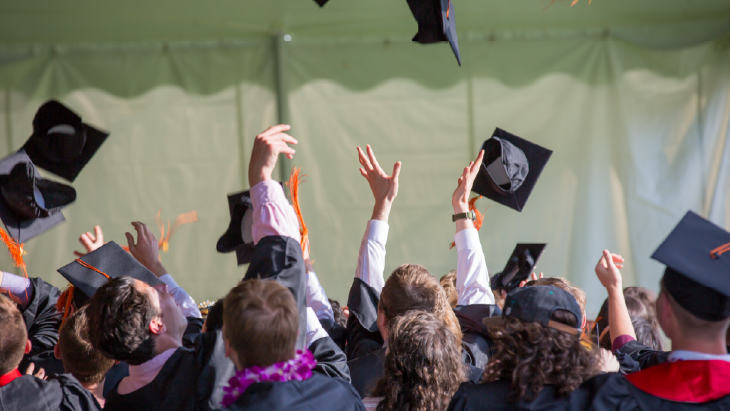 It's a familiar sight on a job listing: 'Must be degree educated'. While there's merit to the work that has gone into attaining a degree, if it's not directly relevant to the job, why is this such a common prerequisite? And is it time for us to rethink this default 'must-have'?
Not only could you be missing out on top quality candidates, but with the financial burden that higher education places on an individual, this demand could be seen, at worst, as somewhat elitist or, at the very least, counter to an inclusive hiring strategy.

Higher education can be a daunting financial set-back
From August 2023, the repayment threshold for student loans is decreasing, so anyone starting university after this time will pay back 9% of everything they earn over £25,000. In previous years, students repaid that 9% at a £27,295 threshold. Given that salaries across the board are ever-increasing – including early career salaries – graduates will likely have to start repaying their student loans within a year of leaving university.
Additionally, for the September 2023 intake, remaining loans won't be written off for more than 40 years – a decade longer than the previous 30-year mark. This means over half (52%) of graduates are now predicted to pay their loan back in full, compared to fewer than a quarter (23%) under the previous regime. Those who don't pay their loan back completely, will likely face these salary deductions until retirement.
"It begs the question: 'Is having a degree really worth it?'"

Unless you're studying for a specific vocation – such as doctor, engineer, physicist, or therapist – or you simply want to learn within a university setting, there's a compelling argument for less costly routes into the world of work.

What attracts employers to degree-educated candidates?
Beyond the knowledge gained in a degree programme, graduates' attributes for the world of work are assumed to be:

Commitment, given the duration of the course, and ability to work to deadlines, such as those set for coursework submissions.
Financial management skills, from having had to budget their student loans.
The ability to work effectively both independently and in a team.
Time management, as a result of having to juggle numerous modules, assignments, and deadlines at once.
Communication skills – both verbal and written – are harnessed during lectures, seminars, presentations, and essays.

Degrees might not be future-fit
The World Economic Forum estimates that almost two-thirds (65%) of children starting primary school today will work in jobs that don't yet exist, so university courses may (and from our experience often do) struggle to keep pace.
The world of work is moving faster than most university curricula, yet experience – and more specifically the skills bestowed through practical application – will always be relevant. And in an increasingly technology-led job market, core (often known as 'soft') skills that can complement technical proficiency, such as emotional/social intelligence and communication, have greater weight than ever before. While these can certainly be developed during your time at university, there's far less expensive ways of obtaining them.

There are other ways to learn
Sometimes, students study simply to learn, but there needn't be a one-size-fits-all approach; some people find that being constrained to university methods isn't the best way for them to learn. People taking learning into their own hands means they can choose a style that fits best with how they absorb information.
There's a plethora of online resources available for upskilling. Many are inexpensive or completely free, such as our MyLearning portal. There are also a number of school-leaver programmes, such as Hays Skills, and apprenticeship programmes that enable people to enter into lucrative careers straight after their A-Levels; including law, accountancy and finance, and engineering.
These programmes can make job progression possible at a younger age, while their peers at university won't yet be climbing the career ladder. Similarly to graduate schemes, these programmes often provide opportunities to rotate between different specialisms and locations within an organisation, as well as gain further qualifications. By offering these schemes to school-leavers, businesses can widen their talent pool and attract diverse candidates.

Organisations need to be open to hiring those without a degree
Employers are facing difficulties when hiring – 85% for permanent vacancies and 61% for temporary positions – meaning increased flexibility on candidate requirements may well be a must. It's a candidate-led market at the moment, with unemployment rate at just 3.8%, so organisations may need to be more open-minded to increase their talent pool; otherwise they could risk unfilled skills gaps. As a result, the current hiring market may be more favourable than it was previously to those without a degree, so it's worth considering if university is really the best option for you.
Get in touch with our Hays Skills team to access free courses at a range of experience levels, some of which can be completed in as little as 30 minutes.
About this author
Harry Gooding - Director, Hays Skills & Learning