Six ways to help you move up the career ladder
8 min read | Gaelle Blake | Article | Career development Asking for a promotion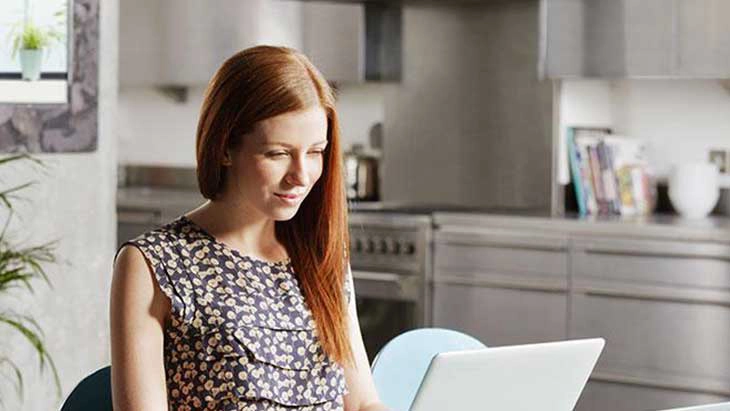 Are you eager to take the next step up in your career but unsure how to do so in a post pandemic world? Follow this simple guide to move up the career ladder and land your next new role or promotion.
The pandemic changed the way we work forever. From new digital tools to remote and hybrid working across many industries, we've had an unanticipated and quick shift in our working lives. If you're unsure how to progress your career in this new era of work, we can help.
Moving up the career ladder at a glance
Making the decision to start climbing the career ladder is exciting! Before you start drafting applications, take a step back and make sure your CV is up-to-date and that you're prepared for the recruitment process.
The key skills hiring managers are looking for have changed a little since before Covid, but don't panic! The chances are you've gained many of these skills during the pandemic anyway, but now's the time to ensure that your CV reflects what's relevant in the new era of work.
While updating your CV, you might spot some areas where you want to improve ahead of making the next move. This is where you might start to think that moving up the ladder requires more time and planning than you originally hoped. Don't let that realisation bring you down! With our step-by-step guide below, you can get to that next stage and reach your career goals both in the short term and long term.
For personalised expert advice on anything career and job search related, contact your local consultant.
1. Fix up your CV
The first and perhaps the most obvious step is to revamp your CV. Whether you updated it last month or last year, it's important to regularly keep your CV up-to-date with your latest achievements, responsibilities and awards.
Make sure any achievements are backed up by evidence wherever possible. This information acts as an impactful and easy way to view what you can bring to a new role. This could be, for example, the number of programmes you have successfully delivered, the amount of money you have generated in a certain timeframe or the percentage of issues you have resolved.
2. Brush up your (remote) interview skills
Even if you've undertaken an interview recently, it doesn't hurt to practise your remote interview skills. This is especially important when job hunting these days as chances are, at some point during the application process, you will be asked to undertake a telephone or video interview.
To ensure you're fully prepared, run a practice interview with a friend either over the phone or via video. Our video tech guide will help you to get to grips with all the popular video tools. Ensure you're well-versed on how to use the technology before the interview.
A practice round will also help you develop your remote interview technique which will differ from a face-to-face interview. For example, lacking visual clues on a telephone interview, you need to rely on your tone of voice to portray your professionalism and enthusiasm for the job.
3. Learn a new skill or two
Develop your skills which will be valuable additions to your CV. This could be something technical, such as becoming proficient on Microsoft Excel or learning the basics of how to code. Alternatively, you could focus on your soft skills such as communication and interpersonal skills which are highly valued by employers.
There is a wealth of online resources available that offer either free or paid-for courses. Check out Udemy or The Open University to help you find the course that's right for you so that you can start learning.

4. Improve your commercial awareness
Becoming more commercially aware is always an asset in any employee. Plus, it can also make you consider how other types of organisations work. For example, if you work for a corporation but are interested in start-up life, why not learn more about that area? There are a number of ways to improve your commercial awareness today:
Listen to podcasts - Not only can you find podcasts on any topic, but they're also almost always free. They're great to have on in the background while you're at home. PlayerFM enables you to pick from podcasts on such subjects as software engineering, investing and entrepreneurship.
Read business books and articles - The global research and advisory firm Gartner provided this rundown of books that could enable you to become a better leader and more effective in business in 2020.
5. Keep in touch with – or FIND - your mentor
Every ambitious person should have a career mentor. If you already have one, make sure you keep in touch regularly. If you don't have a mentor yet, this is a great time to find one. Research senior people in your line of work whose career trajectory you admire, and send them a professional message on LinkedIn.
Make sure you're aware of the principles when communicating with a mentor. Always show respect and gratitude for their time, discuss how their previous advice helped you and always set an agenda for any conversations, topics you'd like to focus on.
6. Get in touch with a recruiter for a career consultation
For further support in figuring out the next step in your career, why not speak with an expert recruitment consultant? Hays consultants are fully operational during this difficult time and can offer advice on the career options available to you. Get in touch to discuss what you need to do to take that next step up on the career ladder.
What you need to remember about moving up the career ladder
If you follow the steps above, you will be in the best position to take the next step on your career path. It will require some preparation and extra focus outside your working hours but the end result will be worth the effort.
For further advice and best practice tips for the post pandemic world, visit our career advice hub for a range of blogs and guides.
About this author
Gaelle Blake, Director of Permanent Appointments and Construction and Property, Hays UK&I
Gaelle joined Hays in 1999, and in her time with the business, she has led dedicated teams providing expert recruitment services for a wide range of sectors and professions.
In 2018, Gaelle started her current role as UK&I Director of Hays Permanent Appointments, where she works with 800 Permanent Appointments consultants across the UK and Ireland. She helps organisations to find the talent they need to achieve their goals, and customers to find the roles they need to move their careers forwards. In July 2020, Gaelle was also appointed as UKI Director of Hays Construction & Property, leading the 300+ recruitment consultants in the largest specialist Construction & Property recruiter in the UK.