The Team behind the Team at Paralympics Ireland
10 min read | Maureen Lynch | Article | Corporate Social Responsibility Diversity, Equity & Inclusion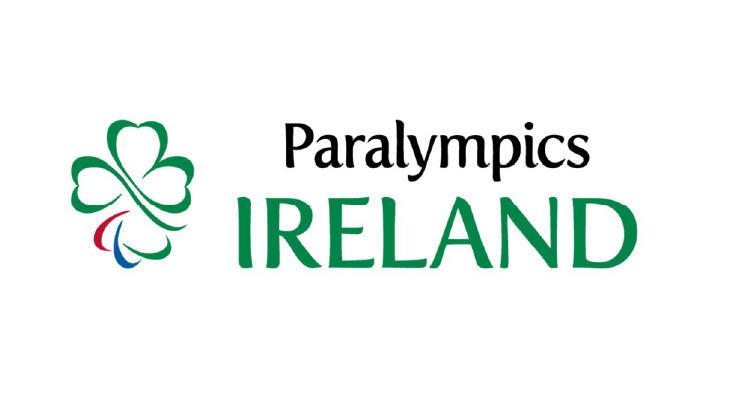 The team behind the team: keeping the athletes on track
It's the athletes who win the medals and get a chance to perform on the world stage, but behind the scenes are the people preparing them for success.
We spoke with Richard Doyle, performance operations manager, to reflect on his career journey with Paralympics Ireland since being appointed by Hays last October. Richard explains how he handles the organisational aspect, what the road to Paris 2024 looks like, and how organisations can become more inclusive.

What might a typical day for you as a performance operations manager look like?
Richard: I don't think anybody in sport can really answer that! Preparing for the Games is a big part; currently we're securing kit suppliers and making sure that we have the right contracts in place, and working on exactly the items that we need. We link in with the commercial and communications teams around that, making sure that the kit is of the required standard and that all stakeholders are looked after.
A major focus has been creating a project to bring the sports and the people together who are on the initial longlist for the Paris 2024 Games. We have a series of workshops coming up now, all held in the Sport Ireland Institute in Dublin. We're bringing athletes and coaches from different sports together for a series of holistic workshops. The first one was held at the end of February and focused on nutrition and psychology, with more workshops to come in April and June. It's very much about linking in with the different sports, having those initial meetings, and getting to know who we're working with.

What's key to your role at Paralympics Ireland?
Richard: Throughout my career I have always told coaches, or those I'm working with, to let me do all the boring, awkward, or logistical stuff, so they can just concentrate on getting the team or their athlete in the right shape. I think the more pressure you can take off that person so that they can just concentrate on performing, that's the key. Once I've really learned the intricacies of all the different things that they're dealing with, and they're confident that stuff is in hand, that – in theory – should allow them to concentrate 100% on performance. I think it's just about being that kind of silent support in the background, that hopefully people don't even notice too much.

What motivated you to take up your role at Paralympics Ireland?
Richard: It was probably twofold. I was previously based in Galway, where I worked with Connacht Rugby for about seven and a half years, but I'm originally from Wexford. Coming out of the pandemic, it was time to be back towards that direction.
And then professionally, while I wasn't in any rush to leave Connacht at all, it was a case of keeping an eye out for those type of organisational roles within other sporting bodies. The Paralympics role came up, and it seemed like a natural fit around my transferable skills.

Are the Paris 2024 Games the main focus for you now?
Richard: Oh, absolutely. Before I even started, the lead up to the Paris 2024 Games was well under way, so that was the first real big milestone. The organisers were sharing a lot of information at that point, and it gave me a really good grounding. From there, there've been developments in accommodation, hospitality, ticketing and branding, which you need to be keeping on top of, so it's an ongoing process.

How does it feel to be working with the team in preparation for the Games in Paris next year?
Richard: As someone who's interested in sports, the Paralympic Games – a real marquee event – is something you'd like to be involved in. And then the fact that Paralympics spans across multiple sports (we're working with around 14 different sports now) – that's a huge opportunity. If you're in rugby, you get to really know rugby, but the fact that you can work in one organisation but get a really good understanding of multiple sports is very interesting.
A large percentage of the staff team started since I did, and that's very exciting, with there being a lot of energy. People are willing to throw off the shackles and really get stuck in, which is great. I think it's just for all of us now to capitalise on that energy in the next couple of months and drive things forward.
The standards in Paralympic Sport are massive now. The coaching at Paralympics Ireland has been at a very high level for a long time. I think it's for us now to make sure that everything that goes on around them, in terms of the overall system, is equally high.

What's one way you're helping to evolve Paralympics Ireland in the long term?
Richard: We're really trying to upgrade some of our technology processes within Paralympics Ireland. We're looking at using Salesforce as a CRM tool, along with implementing a software tool that allows us to measure and track a potential athlete's performance. Although Paralympics Ireland is a relatively small organisation, we need to think longer term, with our data use representing this.
The standard of performance is so high now in Paralympic Sport, that those margins between success and failure are very small, so we need to push ourselves to really use everything to our advantage. It's probably a thing where it seems daunting initially, and it's going to be a little tricky at the start. With that being said, it's very important to get it right, so that everyone buys in, and we get a successful implementation of these tools we decide to use. So yeah, look, that's going to be a big focus of work over the next few months, so it will be interesting to see where this goes.

What can organisations do to make workplaces more inclusive?
Richard: It's often the very small things that make a difference. Once you're actually working with people who have impairments, you really do start to see where certain barriers can arise. So, if you're an organisation that hasn't had to deal with that before, it would be very easy just to be unaware of accessibility issues.
For example, we're working with vision-impaired athletes for a number of sports. Even in terms of whenever we're putting presentations together and stuff like that, we're making sure to follow the guidelines for clear print, so you know that they're easily accessible via screen reader. It's taking the time to have a conscious thought to say: 'OK, for this event that we're doing, or this resource or branding that we're putting together, does this hit all the markers that we need to so that it's accessible to everyone?' And I think that's really it. And I think every organisation needs to do that.

Could your athletes play a part in promoting inclusivity?
Richard: Obviously, what is a benefit to us, is that we actually have access to the athletes via our member sports and the Athletes Commission, where they can give us feedback, or we can bounce ideas off them. I think that for big brands out there, maybe there's a role for some of our athletes in the future where they could be real advocates for promoting innovative ways to support people with disabilities. Because I think that if you get the really large organisations doing these things, that will all filter down and it will become second nature.
Get in touch today to discover valuable talent networks, diversify your talent acquisition strategy, and improve your employee value proposition.
About this author
Maureen Lynch
Managing Director - Hays Ireland