How can SMEs find the best cyber security talent?
4 min read | Chris Kent | Article | Skills shortages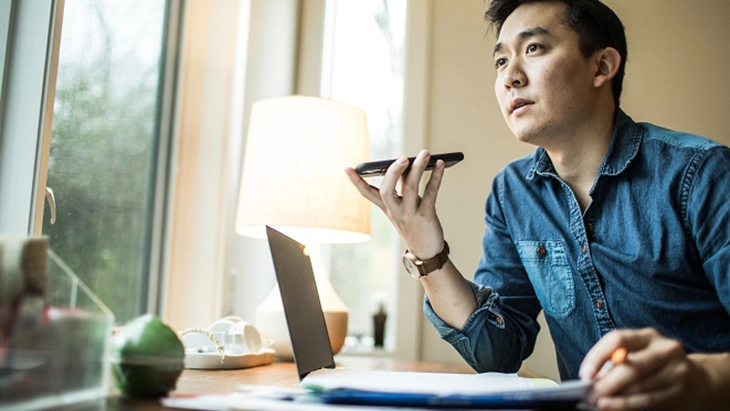 Find out the five key steps to securing the best talent in cyber security for your SME. Chris Kent, our State Regional Director for Western Australia, shares his industry insights.
Hiring cyber security experts for SMEs: Key insights
Get in contact with an experienced recruitment expert to help you find suitable candidates for the role. This way, you don't have to have prior IT knowledge to be able to hire a person with the right skill set.
Determine the cyber security candidates' technical skills to ensure that they can fight off potential threats. Consider setting up a practical test to confirm they have the necessary knowledge. Make sure to enquire about their previous experience using AI and machine learning as they are key to identifying cyber risks.
As well as having strong technical skills, the best cyber security talent also have excellent communication skills. They should be able to explain the technical aspects of their work to people who don't work in IT.
You also want a cyber security expert who is eager to stay on top of the game. The digital field changes constantly so it's important that they're equipped with the latest knowledge and expertise to fight emerging cyber threats.
If you are thinking of hiring a cyber security specialist, keep reading to find out more detail on what to look for in your candidates.
Alternatively, find out more about our employer services.
SMEs & Cyber security: Background
The Office of the NSW Small Business Commissioner (OSBC) conducted a survey for over 1,000 small to medium-sized enterprises (SMEs) to look at how cybercrime affects them. According to the results, SMEs rate cybercrime as the 5th biggest risk to their business.
These SMEs were most concerned about fraudulent emails or phone calls, social media hacking, online banking fraud, crypto ransomware and malware. Only 20 per cent were confident that they had the expertise and resources to respond to a security breach.
No wonder then that cyber security professionals are in increasing demand by SMEs to battle the growing threat of cyber crime.
Five steps to finding a suitable cyber security specialist for your SME
1. Talk to an expert Firstly, let's acknowledge that recruiting in the area of cyber security can be tricky for organisations of any size. Most business owners and even HR departments have little understanding of cyber security skills and technical requirements, not to mention software and hardware. That's why we suggest you talk to a recruiting expert who works in this niche field every day. You should also get a benchmark for the right salary to offer these professionals, based on the Hays Salary Guides in your country.
2. Test for technical requirements In cyber security the strength of a candidate's technical skills matter the most. Their skills must be strong enough to hold or fight off a potential threat. The cost of setting up a practical test for your shortlisted candidates may be worth it long term. A test will be able to confirm if your preferred candidate can understand, detect and prevent threats and risks.
Find out how we can help you to set up assessments for candidates.
3. Ensure they've used AI They should also understand how AI and machine learning can aid cyber security efforts. AI is a crucial tool in the fight against cybercrime as it can identify security threats faster than human investigations alone. A cyber security expert should be able to talk about how they've used AI, such as Watson for Cyber Security, to do their work.
4. Check their communication skills It's also important to find a cyber security candidate with strong business acumen and communication skills. You want someone who understands your business and can explain technical terms to people who don't work in IT.
Additional desirable soft skills include the ability to be innovative and think outside the box when it comes to identifying and preventing threats.
5. Assess their desire for ongoing learning Cybercrime is a pulsating market where new threats emerge constantly. Your cyber security employee should want to be on top of the latest trends and constantly look for opportunities to add to their knowledge and expertise. Whether it's through meetups, hackathons, conferences or online forums, they need a suitable medium to ensure they stay on top of the latest vulnerabilities.
Additional pointers to keep in mind when looking for cyber security talent
What's not on the above list is a certain degree, certification or years of experience. There are times when an organisation requires a certified expert, but in most cases stipulating that candidates must hold a particular certification only serves to significantly reduce your candidate pool in what is already a candidate-short market while doing little to identify quality applicants.
It's also worth pointing out that investing in upskilling your existing staff can help you to bridge the cyber security skills gaps within your organisation. You could also discuss this issue with your IT service providers to see what capabilities they offer.
There's no denying that demand for cyber security professionals will only increase. Getting on top of this trend now will ensure you understand the expertise that your SME requires in the face of the growing threat of cybercrime.
Take a look at our market insight blog to find more expert tips for employers.
SME cyber security: Next steps for your business
Find out how we can help you with recruitment and finding the best talent.
About this author
Chris Kent began working at Hays in 2002 and over the past 15 years has held a variety of consulting and management roles across Victoria, South Australia and Western Australia. In 2013, Chris was appointed State Director for Western Australia and the Australian Director of Hays Resources & Mining. In addition, Chris is passionate about working with and supporting small business and is currently leading a team nationally that focuses on the SME market.
Chris also serves as a Non-Executive Director on a number of Boards in the areas of education, disability awareness and community leadership in Western Australia. Prior to joining Hays, Chris completed a degree in Applied Science and had significant experience in operational management and sales in Australia, the UK and Europe.