Are millennials having their moment?
8 min read | Hayley Southward | Article | Recruiting Market trends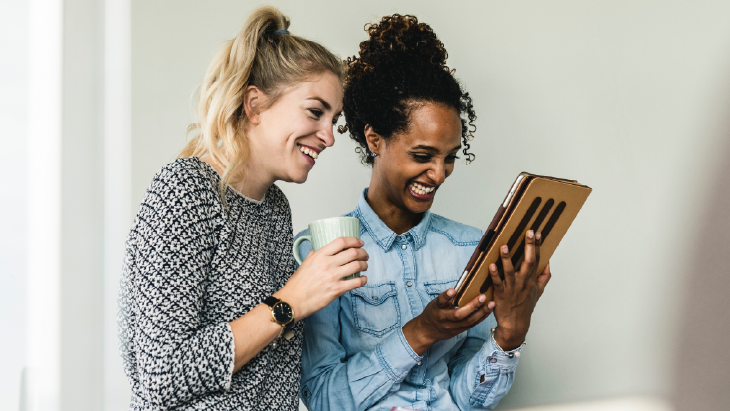 Frustrated, progressive, global-minded and highly-educated – this generally accepted picture of a typical millennial, usually defined as anyone born between 1981 and 1996, is likely to have a significant impact on the direction of the world of work in the next few years. As the generation due to make up the biggest proportion of the global workforce by 2025, their ownership of the cultural tone is becoming increasingly imminent.
No longer the carefree and untethered figures of popular imagination, most millennials are of course now citizens in their 30s, many with worries and obligations that include mortgage payments and soaring rental prices, as well as childcare and other familial responsibilities. What this also means, however, is that they are occupying increasingly senior roles at work, and therefore in a position to set many of the trends that shape our professional lives. So with the balance of economic, social and cultural power increasingly shifting in the direction of the millennials now rising through the workforce, as an employer you might be asking: what exactly are their world of work priorities and how can you go about fulfilling their expectations?

1. They value collaboration
A breakaway from hierarchy and bureaucracy has long been a defining characteristic of the millennial cohort, and many are keen to forge careers where they are able to work across a multitude of different functions, with less importance placed on job title and status than the generations that have come before. They expect career progression to be facilitated by idea-sharing and collaboration rather than traditional top-down management, believing that this, in turn, sparks innovation.
Fostering a culture where people feel free to speak up and initiative and enterprise is prized is the key to this, rather than just encouraging teams to defer to consensus. Furthermore, the evaluation of work based on outcomes produced should triumph over age, years of experience or even time invested.
Transparency is also essential to keeping millennials on board when it comes to sharing information, particularly as they rise to more senior positions. This means including them when there's news to share (even if it's bad), asking for their input and regularly providing performance feedback. A key characteristic of the millennial generation – regardless of rank and position – is a desire to be kept in the loop about results and market shifts, thereby ensuring they're in a position where they feel able to contribute to the decisions that will ultimately impact them in the future.

2. They're receptive to change
Having grown up over a period of great societal and technological transformation, millennials are known for being open to change both personally and professionally. What's more, they embrace it, giving them an adaptability that makes them a great asset for organisations looking to change or expand.
As a group, millennials are also somewhat prepared for disruption, with many having entered the workplace circa the 2008 financial crisis, and the years of instability that followed it. Having learnt to thrive in a culture of uncertainty, it's not unusual for those in their early professional years, i.e., their 20s, to have spent time experimenting with a number of different jobs in order to ascertain the best match for their ambitions, passions and skills.
A shift in the management culture can also be attributed to the high attrition rate amongst millennials, with a greater employee-focus allowing more freedom of choice. Professionals don't feel as beholden to organisations, and this means employers must think of more creative ways to keep them. Giving millennial team members opportunities for sideways moves, or the chance to work on new projects are a way of optimising their ability to embrace change, as well as keeping them engaged with and interested in your organisation's purpose.

3. They want flexibility
For the millennial cohort, flexibility at work means different things to different people. Their generation has a more holistic way of looking at traditional 9 to 5 roles, and for them – depending on the nature of their jobs – work is a thing, not a place, and true flexibility is a job that they can work around the various responsibilities and practicalities of their lives. Tending to place value on tasks rather than time, they have a keen understanding of what constitutes a healthy work-life balance and are open to finding creative ways of facilitating this.
Whatever the solution, whether it's compressed hours, flexitime, term-time shifts, or something as simple as making time for exercise or meditation, the most forward-thinking organisations will be considering how their roles and functions can be appropriately served by employees who are working in a flexible way. Furthermore, as the millennials who so prioritise this flexibility continue to occupy more and more decision-making roles, it's likely that we'll continue to see this culture filter down into lasting and established practice.

4. They're civic minded
For millennials, social issues are now workplace issues. They actively seek out employers whose values match theirs, and having creative freedom in their work motivates them, as does knowing that what they're doing is having a positive impact on others. They want to see organisations taking bold, tangible action when it comes to corporate social responsibility (CSR) – executive platitudes are not enough. Furthermore, whilst having an employer with principles is seen as important across the generations, older cohorts may be more likely to associate ethical behaviour with personal character. For younger members of the workforce, people and the planet take centre stage.
This interest in CSR not only functions as a powerful engagement tool, but can be used as leverage when it comes to reputation and relationship-building. Many millennials see social media as a place to share and curate content that reflects their values and are proud to work for companies that demonstrate these – presenting a valuable opportunity for organisations to send the impact of their work out into the world.
Understanding your purpose, and using it to draw candidates, will be crucial to securing the talent you need. Organisations with self-defined social roles and clearly articulated mission or vision statements will be the most likely to have success recruiting skilled millennial professionals.
For more insights and advice, or to find out how we can support your career or help fill a vacancy at your organisation, or contact one of our expert consultants today.
About this author
Hayley Southward, Head of Learning and Development UK&I at Hays