LGBT+ History Month: Educating for inclusion
4 min read | Maureen Lynch | Article | Workplace Diversity, Equity & Inclusion Corporate Social Responsibility Diversity, Equity & Inclusion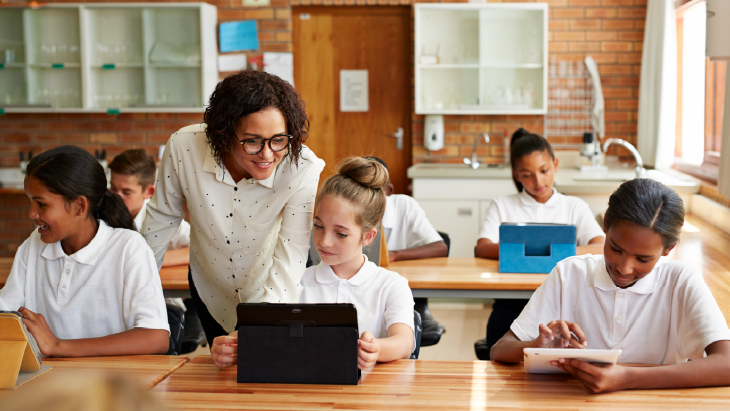 Imagine not being able to teach simply because of your sexuality? February is LGBT+ History Month, founded in the UK in 2005 by Schools OUT, an education charity that originally began in 1974 as The Gay Teachers Association – formed after a teacher lost his job due to his sexual orientation. The charity, which has now been campaigning for LGBT+ inclusive education for 48 years, aims to make schools and places of education safe for all members of the LGBTQ+ community, including teachers, pupils, parents and support staff.
The month is an annual celebration and acknowledgement of lesbian, gay, bisexual and transgender history. It's a time when we can look back over the huge milestones achieved for the community, such as the legalisation of gay marriage, and look towards eradicating some of the prejudices that are sadly still present, creating a better future for generations to come. The month's official slogan, "Claiming our past – Celebrating our present – Creating our future", summarises it perfectly.

Why is it important to cover these issues in schools?
Regardless of individuals' political or religious views, the fact is that a huge number of pupils will identify as a member of the LGBTQ+ community, and if they don't, they will encounter people who do across the course of their lives. It's important to teach respect, kindness and how to not be prejudiced – in the same way we do about race, religion, age, disability and more – to help lessen the likelihood of bullying or isolation during school years and foster a society of equality. Some children, for example, will live with same-sex parents, some may attend an LGBTQ+ wedding, others may come to realise they are LGBTQ+ themselves or have a sibling who falls under the umbrella. As ShoutOut – Ireland's largest provider of LGBTQ+ workshops to schools – highlights, "We firmly believe in the power of personal storytelling to spark compassion and build allyship."

The journey to equality in Ireland
The path to true equality for LGBTQ+ people in Ireland has been a long one, and there is still much to be done. A major catalyst in the fight for equal rights is commonly thought to be the homophobic killing of a gay man named Declan Flynn in Dublin in 1982, which led to the largest gay rights demonstration ever seen in Ireland. This protest became the first major Pride, and it still takes place in Dublin every year.
A subsequent series of legal battles led by openly gay senator David Norris resulted in the decriminalisation of homosexuality in 1993, whilst transgender woman Dr Lydia Foy's 20-year fight to be legally recognised as a woman finally led to the passing of the Gender Recognition Act in 2015. These monumental changes have led to Ireland legally being a much safer place for LGBTQ+ people today than it was, but many people still experience discrimination and inequality. The fight is still not over, and it remains our collective responsibility to work together to change attitudes and make Ireland a safer place for everyone.
We're incredibly proud to support this cause, and strive to create a more diverse future for the organisations we work with. We will continue to help the individuals we place in roles on a daily basis on to welcoming, safe and inclusive career paths.
Here at Hays, we also offer Thrive training for staff, which covers a huge array of DE&I topics, including inclusive recruitment and unconscious bias.
About this author
Maureen Lynch
Managing Director - Hays Ireland