Combatting hidden bias in the workplace
5 min read | Yvonne Smyth | Article | Diversity, Equity & Inclusion Leadership Managing a team People & Culture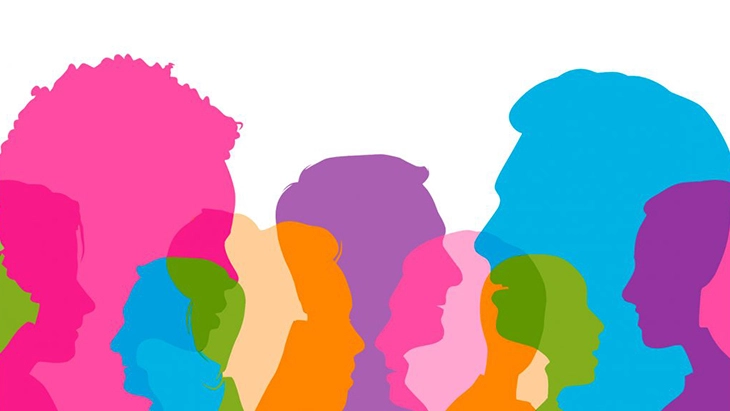 The fight for diversity and inclusivity in the workplace goes beyond gender and racial equality. Hays Group Head of DE&I, Yvonne Smyth explores the impact of hidden bias factors, and how leaders can overcome it in hiring and managing their teams.
Hidden Bias in the Workplace: Key Insights
The 2018 International Women's day theme is #PressForProgress. This is a much-needed campaign for gender equality in the workplace, but Hays Group Head of Diversity and Inclusion, Yvonne Smyth, argues that the push for true inclusivity must look beyond the broader themes of gender and race.

There is a whole range of characteristics and traits that fall outside typical D&I initiatives and labour law. These include personality, educational standards and personal background and experience. Combatting our hidden bias towards these more subtle differences is crucial for true inclusivity.

Smyth lays out a three-stage process to mitigate hidden bias.
1. Identify bias, both within yourself and your organisation. Consider how you react, as a leader, to different personality types and subtler traits.
2. Evaluate your hiring practices. Question whether you allow bias, of any kind, to impact your recruitment process. Consider introducing alternative methods to increase objectivity.
3. Manage your team entirely on merit. Do not allow affinity bias to influence who you involve, or exclude, from meetings, events or new opportunities.
Read on for a more detailed exploration of how subtler biases affect the workplace, and how leaders can respond.
Equality beyond gender: Background
On International Women's Day, there is a lot of discussion and debate about the continuing #PressForProgress for gender equality in the workplace. Of course, these discussions must and will continue, as there remains so much more to be done to even approach gender parity. However, this day is also an opportune moment to extend the discussion of Diversity and Inclusion (D&I) beyond the obvious demographics.
So much of the conversation settles on differences that we can see, such as gender, age and race – characteristics defined and protected by D&I programmes and, in some cases, the law. To achieve true D&I in the workplace, we must also recognise less obvious diversity factors. Hidden bias factors such as personality type, education inequality and personal experiences can each have a major impact on equality at work.
Once we acknowledge these alternative D&I concerns, we must follow up with positive action. Often the response is in the form of checks and balances. The right measures enable us to really implement more inclusive hiring strategies, and achieve workplace diversity in its widest form.
Here's where I think we should start, with three key steps.
The first step to combating bias is confronting your own
Step 1: Identify hidden bias
We're all hardwired to make snap judgements. These 'instinctive' reactions are rooted in societal stereotypes, mass media, cultural influence, the opinions of friends, family and colleagues and, of course, our own personal experiences.
If we don't take the time to better understand our own subtle biases, they will almost certainly impact our hiring and talent management processes. Our aspirations for a more diverse and inclusive workplace will be undermined before we even begin.
For instance: the natural introvert. Contrary to popular belief, such a person can be ambitious, great at sales and can have some really good ideas to contribute to a team meeting. However, introverts demonstrate their strengths differently to extroverts. It may take a little more time and positive feedback for an introverted employee's qualities to shine in a typically extroverted office culture. A difference of this type may not be necessarily obvious or – crucially – may not be covered by internal HR 'policies.'
Regardless of the nature of the bias, it is key that you recognise they exist, identify them, and question them. Only then can you take conscious steps to ensure that they are not adversely limiting your decision-making.
Step 2: Evaluate your hiring practices
Would you say that there is a diverse mix of personalities, education levels and cultural backgrounds in your organisation? Ask yourself, honestly, whether there is a certain 'type' of person who is typically offered or refused opportunities within your teams. This might take some serious, uncomfortable reflection.
Try to map out where bias could enter each stage of any selection process, including hiring. For instance, if a hiring manager is consistently recruiting a certain 'type' of candidate, introduce checks or balances to challenge this pattern. You could consider asking standardised questions, adopting panel interviews or introducing an aggregated scoring system. Initiatives like these will help you obtain a far more objective sense of a person's ability to do the job.
Step 3: Manage on merit alone
It is easy for leaders to fall into the trap of affinity bias. This is the phenomenon in which people are drawn more easily to those similar to themselves, whether physically, culturally or in personality. When managing a team, affinity bias can be detrimental to inclusion. Those excluded by the bias can feel peripheral. Unseen and unheard, this 'out' group will either stagnate in their roles, or choose to progress their career elsewhere. Therefore, it is essential that you take a consciously inclusive approach when engaging with employees. When inviting employees to key meetings or offering new opportunities, your decision should be based entirely on who is best suited to the challenge.
If you want to #PressforProgress this International Women's Day, remember that the need for true diversity and inclusion runs much deeper than gender. Going forward, we all need to be honest with ourselves about the more subtle biases within our organisations (and ourselves). More nuanced understanding of difference will drive actionable changes to the way we hire and manage talent. The result will be better inclusivity, not just for women, but for everyone who shakes up the status quo.
About this author
Yvonne is the Group Head of Equity, Diversity and Inclusion for Hays plc, with over 23 years professional recruitment experience. She spearheads Hays' commitment to promoting and creating more diverse workforces and inclusive workplace cultures. Recently Yvonne was featured in the SIA 2019 Global Power 150 Women in Staffing list, which recognises female leaders and influencers in the global market space. Prior to joining Hays, Yvonne initially trained and qualified as a litigation lawyer with international law firm Norton Rose Fulbright.