How Boeing is building the future of industry
9 min read | Sandra Henke | Article | Corporate Social Responsibility Diversity, Equity & Inclusion People & Culture Retention Staff engagement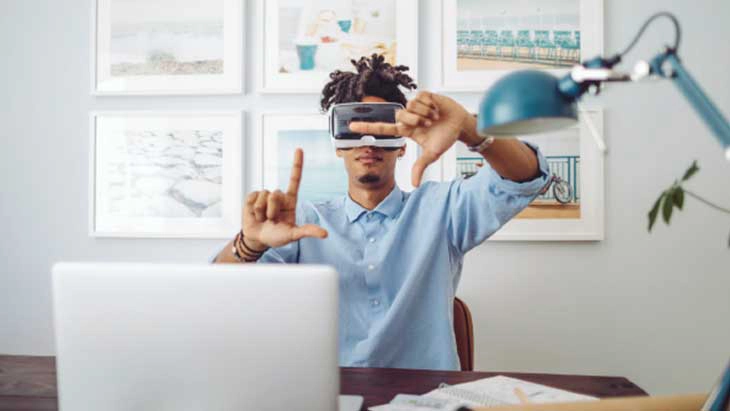 Boeing has been at the forefront of the aerospace industry for nearly a century, but they are still looking to tomorrow. Our conversation with Heidi B. Capozzi, Senior VP of Human Resources, is a deep dive into what a progressive 'people' organisation looks like.
The future of Boeing: Key Insights
Heidi B Capozzi is Senior Vice President of Human Resources at The Boeing Company. She explains how a collaborative culture and a committed diversity strategy are steering the organisation into the future.
Boeing employs over 150,000 people. Harnessing their talent and their opinions is key to their long-term strategy.
Diversity and inclusion (D&I) is a core concern. Capozzi details how Boeing is tackling that challenge within a STEM industry.
Retaining talent involves tailored and relevant benefits – including support for further education and a clear, defined career path.
Boeing approaches their Corporate Social Responsibility (CSR) with a structured and innovative three-tier system. This offers employees direct ways to feel they are contributing to the local communities.
Defined goals for the near future include the aim to be a global industrial champion, not just within the aerospace industry but across industries. This includes a groundbreaking HR strategy.
Read on for full detail of how Boeing is shaping up to be an industry leader in aerospace, HR and beyond.
Boeing's success: Background
From helping to send astronauts to the Moon to revolutionising commercial air travel, Boeing has been at the forefront of the aerospace industry for over a century. However, it was the culture that attracted Heidi B Capozzi to Boeing. As Senior Vice President of Human Resources, she has a front-row view of success.
"Our people have such an intense passion and commitment for the mission of this company, and the work that we do," she says of the organisation's 150,000-plus employees. "I am privileged to work alongside some of the best talent in the world, and I'm proud of the way we harness that talent by working collaboratively as one team."
Here is how Boeing sees the future of business, with people at the heart of progress.
Boeing is shaping a bright future through workplace culture and technological innovation. Here's how.
Boosting diversity across Boeing
Boeing has a lofty history and a purposeful path ahead. One of the keys to its long-term growth is the workforce. However, as with many companies that require a large number of STEM specialists, building a diverse workforce can be challenging. Boeing leaders are taking a hands-on approach, Capozzi says.
"Diversity and inclusion are enduring values that we hold as a company. Our senior leadership team meets regularly to guide our diversity and inclusion strategy and assess progress.
"As part of our strategy to develop and attract STEM specialists, Boeing has established strong links with schools and universities to introduce students from all backgrounds to STEM and the company, in the hope of securing future talent for the business and the wider industry.
"There are plenty of things we can do to improve diversity at Boeing. And we can boost our efforts by partnering with organisations like the US National Science Foundation to drive interest in STEM fields and expand the talent pool."
How to retain talent
The company is also taking steps to retain diverse talent. Boeing offers staff a range of benefits – some of them unique – that Capozzi believes will further improve representation in its workforce.
"We have an industry-leading tuition-assistance programme that provides up to US$25,000 a year for employees to pursue further degrees" she says. "We also offer mentoring programmes, on-the-job training, rotational assignments and a variety of other opportunities to help employees continue to learn and grow."
"We work to provide benefits, leave policies, training and development practices that support a diverse workforce. At the start of this year, for example, we rolled out 12 weeks of paid parental leave as part of our evolving total rewards strategy."
A clear career path
With this much effort going into building a diverse workforce, it's perhaps no surprise that Boeing is also heavily invested in retaining and developing future leaders. Having spent her entire career in HR, Capozzi has extremely broad knowledge of best practice in the role. However, this is an area she is particularly close to. Prior to taking on her current role, she led Boeing's Leadership Centre, a programme that the company believes will help it continue to flourish far into the future.
"The Boeing Leadership Centre is a space for leaders from across our enterprise, to come together and focus on leadership development. We serve all levels of leadership in that regard," she explains.
"The centre is part of our strategy to ensure that we are growing and building a pipeline of future leaders for the company."
"We rolled out a new Boeing Behaviours framework, which is all about creating the culture we need to accelerate performance. One of the behaviours defined is: invest in our team and empower each other."
Developing employees at all levels
It is not only leaders who benefit from training and investment. In June 2018, Capozzi announced the company would be spending US$100 million on workforce development. The organisation asked employees to make suggestions on how this money could be used. For some companies a few hundred ideas might be a good response; Boeing received over 40,000 suggestions from its employees.
Capozzi has opinions on why Boeing's people were so responsive:
"It's something people care about: their own development and improving their ability to contribute to the company. Our employees want to be involved in shaping their environment and their futures."
"Most importantly, they believed that we would listen to what they told us they wanted, which was modern, accessible learning. They sought opportunities to upskill in technical areas or in areas that are disrupted by technology."
Capozzi says that this confidence from the company's employees is justified. It has already begun rolling out some of the ideas, such as the Boeing Digital Campus, a collection of online education resources hosted by Degreed.com. The site provides resources and certification classes for employees who wish to learn new skills relevant to their work. Capozzi says the uptake has been incredible: "More than 30,000 employees are registered and actively learning in this new forum."
Putting an emphasis on social responsibility
Capozzi is also a great believer in the importance of organisations giving back to those outside of their business – something Boeing takes very seriously. She says that a focus on corporate social responsibility (CSR) also pays dividends in terms of employee engagement.
"Social responsibility is the right thing to do, but it's also very good for our business," she explains. "It's very important to the talent pipeline that we seek to attract and retain people who believe in giving back and investing in our collective future."
The organisation focuses on three areas to engage with local communities. Capozzi lists these as:
"'Our future' – Boeing's partnerships with educational institutes. This outreach in particular aims to grow diverse STEM talent pools for the future.
"'Our heroes', is our commitment to veterans and their families. We support them through their transition from military service into the civilian workforce.
"The third area 'Our home', is about supporting the communities where we live and work."
She says the company understands how important charitable giving is to its employees, and looks for ways to help them do more.
"For example, company savings from US tax reform, gave us the opportunity to enhance the work that we're doing in community engagement. We were able to increase the employer match that we provide to participants in our Employees Community Fund. This is an employee-owned and -operated community fund contributing to thousands of non-profit organisations."
The future of Boeing
While employee development and engagement is hugely important for the company, Boeing also is also conscious of the need to stay ahead in a fast-developing industry. IInnovation has been the life-blood of Boeing for more than 100 years, says Capozzi:
"Right now, we're creating commercial aeroplanes like the 777X that have folding wing tips. We're developing rockets to take us into deep space, and we're working on new technology to accelerate underwater exploration. We know the opportunity for future innovation is greater than ever – that's why we invest several billion dollars in research and development annually."
"We've defined our goals for 2025, and in that timeframe we want to be not just the best aerospace company in the world, but a global industrial champion," she says.
"As an HR team, we asked ourselves, are we equipped today to fuel a global industrial champion? Our answer was, not as well equipped as we should be. So, we launched a pretty significant transformation for our function focusing on our business model, simplifying our HR processes and implementing new HR technologies."
Supporting talent across the business
Capozzi says that by changing how the HR team works, they have already made significant steps forward in building a recruitment strategy that works across Boeing.
"We have really strong collaboration between the businesses and the support functions, and our HR team understands the skills we're going to need to serve the business in the future.
"We're making sure our talent acquisition and HR capabilities can be effectively deployed across the enterprise to add value."
"It's important for all of us to think about how we can make things better than we found them," she concludes. "One of my goals is to build on the work of my predecessors in terms of creating a world-class HR function."
About this author
Sandra is Group Head of People and Culture at Hays. She is a member of the Management Board with responsibility for leading our People and Culture strategy. Born in New Zealand, Sandra has worked for Hays for the past 20 years. She moved to London in 2012 to take up a role in the UK&I and was promoted to the Group Management Board in 2017.
Her key area of focus is to evolve our culture and people practices, with a specific focus on Diversity and Inclusion, Change Management, Leadership and Talent Development, Succession, Management Skills and Employee Engagement.