content_multi_teen_turn_get_involved_MainRegion
How to get involved

Teen-Turn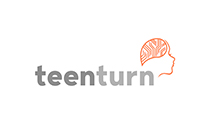 Teen-Turn aims to provide teen girls the opportunity to spend 2 weeks during the summer in a technology career environment through work placements with companies, both SME and Multinational, so that they can visualise themselves in those kinds of careers and therefore make third level course choices accordingly.
Teen-Turn will be working with DEIS and similar schools to identify participants with academic promise, *ages 15-16, who will benefit from the opportunity but are from traditionally disadvantaged communities where third level education is uncommon.
Teen-Turn will provide vetted participants and make certain that the work placements are compliant with all requirements of the Protection of Young Persons (Employment) Act 1996. Teen-Turn will provide an induction for participants prior to work placements to assess skills, explain rules and behaviour expectations, and advise on what training/direction the company is likely to provide.
Teen-Turn will share employment act compliance, induction, and impact metrics materials with hosting companies.
Hosting companies will match each participant, ideally, with a female mentor, who is employed with the company, and the work will include participating in and/or observing a technology project. Hosting companies will cover participant travel and lunch costs, so that no participant is paying out of pocket for the experience.**
Dates: (1) Induction last week of July 2018; (2) Internships first two weeks of August 2018.
*Age: Targeted participants will be in the summer after Junior Cert, before choosing Leaving Cert subjects.
**Teen-Turn is in discussion with a taxi provider for locations inaccessible by public transport.
content_multi_teen_turn_navigation_RHModule
content_multi_teen_turn_value_of_influence_RH_module
The value of influence
Over the years, I have really come to understand and appreciate the value of mentorship and seen first hand the changes it can make to a child's future.