content_pandemic_implications_report_MainRegion
Pandemic Implications for the World of Work Report

Download our report

---
The COVID-19 pandemic rocked the world economy, triggering the sharpest downturn in post-war history. The 'Pandemic Implications for the World of Work' report examines the impact of the COVID-19 pandemic on the global labour market and investigates the potential long-term consequences.
Using existing research and data from global research agencies and academics, the report provides an analysis into what these changes mean for the present and the future of the global labour market.
Download your copy of the Pandemic Implications for the World of Work to explore the following themes:
The initial impact the pandemic had on employment across the globe
Young people were hit harder in terms of unemployment than any other generation
Women were also more significantly affected by the crisis than men
The accelerating trend towards hybrid working
Borderless jobs and the ability to access larger talent pools
The re-shoring of manufacturing roles
content_multi_find_out_more_RHmodule
Find out more
Salary guide
Benchmark salaries by using our comprehensive digital salary guide.
---
Career advice
From CV tips to interview advice, our career advice will assist in your job search.
---
Search for jobs
Find your next career move with our jobs search engine.
---
Recruiting now?
Search through hundreds of candidates to find your next employee or employees.
---
View our blogs
Take a look at our blog section for further insight and advice.
content_multi_Lead_Team_RHModule
Ready to lead a hybrid team?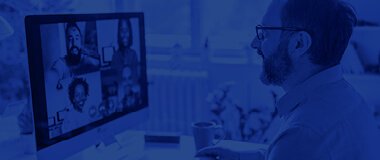 Take a look at our guide to discover the challenges you may face and practical advice to make it a success.