Content_multi_using_video_tech_client_page
A BEST PRACTICE GUIDE TO USING VIDEO TECHNOLOGY


---
Our guide to the top video tools for remote working and hiring will help you navigate the current challenges by outlining the most popular and effective video technology currently available, along with some best practice advice for utilising it effectively when communicating with your teams and conducting job interviews.
Download to find out:
The best video tools on the market and their unique features

How you can utilise these tools for different purposes, whether you're working or hiring remotely

Some best practice tips for using these tools successfully and achieving your desired outcomes
content_multi_transition_toolkit_RHmodule
Recruiting in the New Era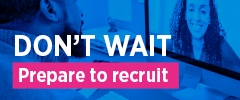 Sign your team up for Recruiting in the New Era, our free training package which will help prepare your hiring managers to adapt to hiring in a new world.
Find out more
content_multi_wellbeing_when_working_from_home_RHmodule
7 ways to look after your wellbeing when working from home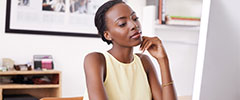 How can you create healthy boundaries between your work and personal lives, stay mentally and physically healthy whilst still being a productive and effective worker?

content_multi_find_out_more_RHmodule
Find out more
Salary guide
Benchmark salaries by using our comprehensive digital salary guide.
---
Career advice
From CV tips to interview advice, our career advice will assist in your job search.
---
Search for jobs
Find your next career move with our jobs search engine.
---
Recruiting now?
Search through hundreds of candidates to find your next employee or employees.
---
View our blogs
Take a look at our blog section for further insight and advice.