content_multi_hays_service_hub_mainregion
The Hays Services Hub

Here's where you can find a breakdown of our core services, each designed to provide you with a different element of recruitment support. Click through for more detailed information on each of our employer services or get in touch with a local consultant to see how these solutions improve your hiring and workforce management strategies.
content_multi_ES_employer_services_hub_promobox
content_multi_QuarterlySurvey_RHModule
Take our survey for your chance to win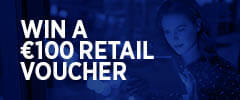 Share your views in our recruiting trends survey for the chance to win a retail voucher.
Content_multi_office_locator_RHmodule
Contact us
Hays Ireland has offices in Dublin, Galway, Limerick and Cork. Use our office locator to find the one closest to you.
content_multi_find_out_more_RHmodule
Find out more
Salary guide
Benchmark salaries by using our comprehensive digital salary guide.
---
Career advice
From CV tips to interview advice, our career advice will assist in your job search.
---
Search for jobs
Find your next career move with our jobs search engine.
---
Recruiting now?
Search through hundreds of candidates to find your next employee or employees.
---
View our blogs
Take a look at our blog section for further insight and advice.