Intelligent automation is the future. It has the power to dramatically change how organisations operate and the potential to solve some of society's most pressing issues. Scale ups and corporates alike are searching for talented professionals to lead the way with cognitive tech, innovate with robotic processes, implement machine learning, AI and more. With the right people, you can bring about a revolution in automation, simplifying processes, freeing up resources and improving operational efficiencies.

Naturally you don't want to be behind the curve in this exciting new area of tech and with our help you won't be. We can find the best people today who can make intelligent automation a reality tomorrow.
Let us find the talent you need
Intelligent automation experts are some of the most in-demand professionals right now, but we can help you to hone your candidate attraction techniques and find the right people to train into new positions.

Whether you are a multinational, an SME or a start-up looking to scale, we've got the professionals who can streamline your processes, bring you to the cutting-edge of technology and drive your digital transformation.

Your guide to securing top tech contractors
Get your copy of the 2022 Technology Contractor Day Rate Guide to discover the insights you need to secure tech contractors this year – including typical day rates, market trends and expert insights from our guest contributors.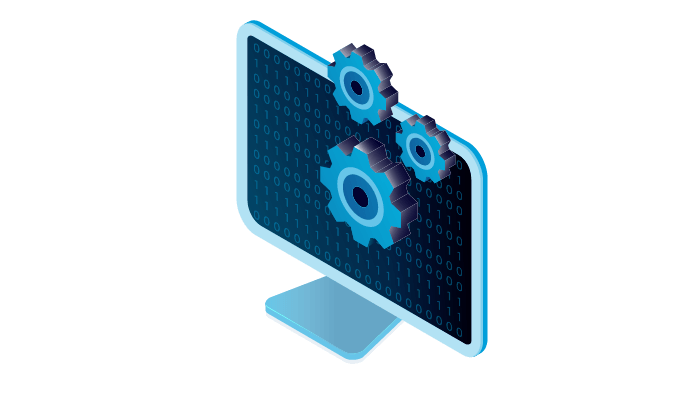 RPA is experiencing astronomical growth, and coupled with AI, it has unparalleled capability to transform your company, maximise efficiency and make a fast return on investment.
Demand for the right people is sky-high as employers see the benefits of intelligent automation in action and want to get on-board. Building the right framework will help to smooth the adoption and avoid hitting common barriers when attempting to scale. For this, you need the best people.


Tim Olsen, Director
Recruiting experts in Intelligent Automation
MSP
RPO
Scale-up subscription service



Your intelligent automation recruitment questions, answered
Are there lots of intelligent automation professionals looking for jobs right now?
As it's a relatively new discipline, the number of experienced professionals is very low, and they are in very high demand. However,
Programme Managers
,
Project Managers
,
Business Analysts
,
Developers
, Testers, and Service Managers with other tech backgrounds can be upskilled and developed into positions involving intelligent automation.
What qualifications should I look for in intelligent automation professionals?
Certain vendor certifications are a requirement for developers in this space, including UiPath, Blue Prism or accreditations from Automation Anywhere.
Should I just hire for technical skills when recruiting intelligent automation professionals?
Technical skills are important, but you must look for a strong set of soft skills too: the best professionals will also have good stakeholder management, communications, and other soft skills. Personal attributes like attention to detail, a dedication to upskilling and good problem-solving skills will also help them succeed in this innovative area.
Aside from a good salary, what can I do to attract these professionals?
Obviously, a competitive salary is vital, and your offering should be benchmarked. But aside from this, opportunities to train and upskill are welcome – offering to pay or subsidise qualifications such as UiPath, Blue Prism or accreditations from Automation Anywhere will help attract talent. Stress that your organisation recognises the value in an innovative intelligent automation team and the role they play in the wider organisation.
How can I assess intelligent automation professionals so I hire the right person?
Don't focus too much on whether someone has experience in your exact industry, as this will seriously reduce your talent pool – and the shortage of professionals means that you can't afford to wait for top talent to come to you. Assess for technical competency by checking their qualifications and having a technical assessment in place.
Once you've established that they have the right technical skills, ditch that CV and talk to them. Find out if they can communicate well and clearly, ask about problems they've had to overcome in the workplace to get a feel for their attitude and aptitude, and find out if and how they keep up-to-date with the latest AI and machine learning developments away from work.