content_multi_hays_journal_MainRegion
HAYS JOURNAL

ISSUE 19

---
The Hays Journal is your world of work magazine for hiring managers across all sectors. It focuses on topical issues and trends and is an industry-first, award winning thought leadership publication. The Hays Journal explores case studies, insights, news and views from a variety of industry commentators, academics and business managers from companies all over the world.
In this issue:
Heads first
While mental health was once a taboo topic in the workplace, many high-profile campaigns have encouraged a more open attitude towards it. As employees become more willing to talk about their mental wellbeing, do leaders need to be better prepared to support them?
Data exchange
Organisations are increasingly monitoring their employees. While many workers may have considered this an invasion of their privacy in the past, new research indicates this perception is changing to a more positive one.
Flexible talent
The make-up of the workplace is changing as many organisations take on more contractors and temporary staff. But as demand for non-permanent employees increases, how can businesses attract these workers when they need them?
Heading in the right direction
Dr Megan Jones Bell, Headspace's Chief Strategy & Science Officer, discusses how the Covid-19 pandemic could give organisations the chance to make a step change in caring for their employees' wellbeing.
Spectrum of skills
Figures show that a large percentage of neurodiverse adults are being left out of the world of work. However, they can bring many benefits to businesses. So what steps can organisations take to help these people thrive in their workplace?
Digital horizons
James Milligan, Global Head of Technology at Hays, discusses how Covid-19 has driven demand for digital and technology talent globally in 2020, and explains how businesses can stand out in a competitive market.
Keeping focus
Karen Bardsley, England and Manchester City Women's FC goalkeeper, has recently completed a Masters in Sports Directorship. While still very much focused on her playing career, she discusses how she is preparing for a future career pivot to become a Director in the world of sport.
Download your copy

Content_multi_office_locator_RHmodule
Contact us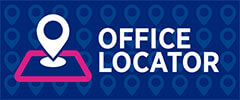 Hays Ireland has offices in Dublin, Galway, Limerick and Cork. Use our office locator to find the one closest to you.
Content_multi_register_job_RHmodule
content_multi_SG19_survey_RHModule
Ireland Salary & Recruiting Trends Guide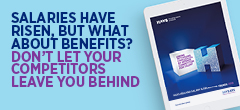 This year's guide is based on survey findings from almost 2,500 respondents and includes salary data split by profession and Irish region.