content_multi_hays_journal_MainRegion
HAYS JOURNAL

ISSUE 20

---
The Hays Journal is your world of work magazine for hiring managers across all sectors. It focuses on topical issues and trends and is an industry-first, award winning thought leadership publication. The Hays Journal explores case studies, insights, news and views from a variety of industry commentators, academics and business managers from companies all over the world.
In this issue:
Diversifying diversity
Many organisations have improved workforce diversity in recent years. But could understanding and embracing intersectionality improve the experience of all employees?
Sustainability at the centre
As the world recovers from the Covid-19 pandemic, how can businesses ensure that being greener moves back up the agenda?
New beginnings
The Covid-era cohort of school and university leavers are facing unique career challenges. What role can employers play in helping them take the first steps of their journey?
Securing talent
Adam Philpott, President EMEA of cybersecurity firm McAfee, discusses how the firm creates balance between its technology and talent strategies to keep moving into the future.
Remotely healthy?
Explore the mental health challenges employees have faced during the pandemic, and how employers can support people effectively.
Keeping pace
The challenges of the pandemic have forced many businesses to adopt an innovative mindset. How can organisations retain this culture as things return to normal?
Injection of talent
Organisations in the life sciences sector have faced quickly evolving recruitment needs throughout the pandemic. How have different regions reacted?
Download your copy

Content_multi_office_locator_RHmodule
Contact us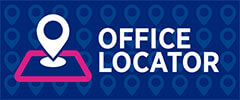 Hays Ireland has offices in Dublin, Galway, Limerick and Cork. Use our office locator to find the one closest to you.
Content_multi_register_job_RHmodule
content_multi_SG19_survey_RHModule
Ireland Salary & Recruiting Trends Guide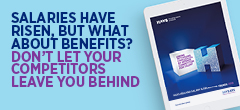 This year's guide is based on survey findings from almost 2,500 respondents and includes salary data split by profession and Irish region.