content_how_to_manage_a_remote_workforce_with_temp_insights
YOUR GUIDE TO MANAGING YOUR WORKFORCE REMOTELY


---
Remote working on this scale has not been seen before, and it is causing many managers to adjust their way of working at a rapid pace. Running a team that is working from home can sometimes be challenging, so our guide to managing your workforce remotely offers advice and best practice to ensure you continue to lead your team through this crisis and out the other side.
Download the guide to find out:
Tips on how to adapt your way of working to this new normal
How to optimise your processes to increase efficiency and maintain quality of work
Ways you can ensure you are supporting both your permanent and temporary workforce
Methods you can use to maintain strong communication with your team
Advice on how to look after the wellbeing of your remote workers
content_multi_transition_toolkit_RHmodule
Recruiting in the New Era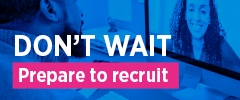 Sign your team up for Recruiting in the New Era, our free training package which will help prepare your hiring managers to adapt to hiring in a new world.
Find out more
content_multi_wellbeing_when_working_from_home_RHmodule
7 ways to look after your wellbeing when working from home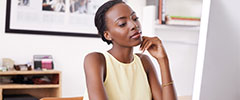 How can you create healthy boundaries between your work and personal lives, stay mentally and physically healthy whilst still being a productive and effective worker?

content_multi_find_out_more_RHmodule
Find out more
Salary guide
Benchmark salaries by using our comprehensive digital salary guide.
---
Career advice
From CV tips to interview advice, our career advice will assist in your job search.
---
Search for jobs
Find your next career move with our jobs search engine.
---
Recruiting now?
Search through hundreds of candidates to find your next employee or employees.
---
View our blogs
Take a look at our blog section for further insight and advice.