content_multi_guide_successfully_implementing_change_in_your_teams_MainRegion
YOUR GUIDE TO IMPLEMENTING CHANGE IN YOUR TEAMS


---
Whilst Covid-19 may have prompted some big changes within your organisation, leading through change successfully – gracefully, efficiently and most importantly, with the wellbeing of your employees in mind, is a skillset that will continue to be vital to all people managers and leaders as the world of work moves forward.
Download the guide to find out:
How to manage your own response to change before briefing your teams
Best practice for introducing change to your teams
Ways you can ensure you are supporting both your permanent and temporary workforce
How to integrate change into your teams and establish it as the new 'normal'
Ways of practicing self-care whilst leading through change
content_multi_transition_toolkit_RHmodule
Helping you manage the new era of work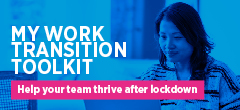 As the way we work changes at a rapid pace, our new online training toolkit will help your workforce become more agile and adaptive.

content_multi_wellbeing_when_working_from_home_RHmodule
7 ways to look after your wellbeing when working from home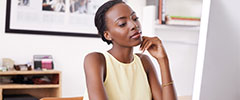 How can you create healthy boundaries between your work and personal lives, stay mentally and physically healthy whilst still being a productive and effective worker?