The advance of AI and machine learning and a focus on data integrity, compliance and system integration means professionals within data and advanced analytics are in demand. But it also means it's tough out there to get the right people.

Not only is our list of contacts impressive, but they're already talking to us, so we'll get the right people to you quickly.
Let us find the talent you need
You'll need talented professionals to lead your strategy, integrate your data systems, ensure data integrity, enrich your data, discover value-add insights and develop a data-driven culture. That's where we come in. Let's talk through who could best support your team.

Whether you've got a job to register or you just want to talk through your options, call us or leave your details and we'll get back in touch.

Your guide to securing top tech contractors
Get your copy of the 2022 Technology Contractor Day Rate Guide to discover the insights you need to secure tech contractors this year – including typical day rates, market trends and expert insights from our guest contributors.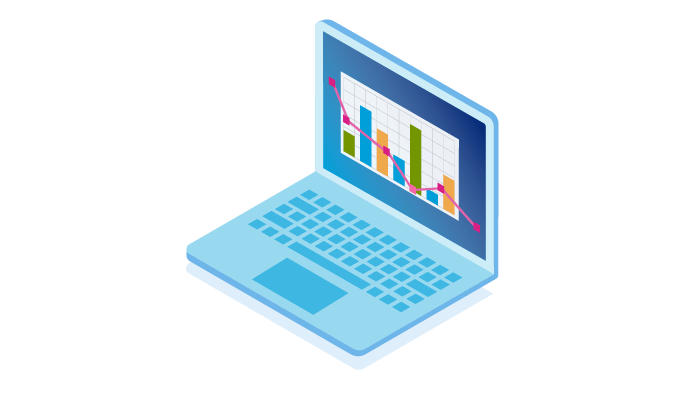 Business transformation, changes to consumer behaviour and the evolution of the customer experience is putting pressure on employers to pivot to a post-cookie, post-Covid-19 world.
Moving from third-party to first-party data, is helping organisations better manage direct customer relationships, in real-time, across any channel, which is an exciting shift within data and analytics – and of course just one of many recent trends. Supporting people and businesses to tap into the potential is what excites us.


Martin Pardey, Senior Business Director
Recruiting experts in Data & Advanced Analytics
MSP
RPO
Scale-up subscription service



Your data & analytics questions, answered
What's the market like for data and analytics professionals?
In a nutshell, you aren't the only one looking! Getting more from data to enable smarter decisions is top of the list for many.
Combine this with the rise of predictive analytics, artificial intelligence and automation, and it's clear that experienced and talented data and analytics professionals are being snapped up by employers across the globe.
Which data professionals will I struggle to find when recruiting?
As organisations look to change the way they engage with their customers, their service models, the way they operate and of course an even greater move towards automation, data professionals are in high demand.
Data analysts, business intelligence developers, data scientists and database developers are in high demand – it's often competitive to find and secure people with these skills.
What are the top 3 skills for data professionals?
The technical skills a data specialist needs will of course vary with the role so it is hard to limit it, but the top three skillsets that you should keep an eye out for are strong SQL and Excel (the basics), good database knowledge including SQL Server, Oracle, MySQL, NoSQL and visualisation tools, such as PowerBI, Tableau and Qlik. Big Data tech and computer programming skills are also highly sought for more advanced roles.
When recruiting data professionals, what other skills should I look out for?
It's rare these days that good data professionals get hired just based on their technical experience. With technology and requirements changing all the time, don't forget about the soft skills - that's skills like communication, problem-solving, critical-thinking and attention to detail.
For many roles, you'll want someone who can confidently present and discuss data with stakeholders who have varying levels of understanding – this makes strong stakeholder management and communication skills especially important.
Other soft skills to help drive your data strategy include strong analytical skills, inquisitiveness and being able to approach challenges in different ways.
What salaries should I expect to pay for talented data professionals and analysts?
Salaries for data professionals can vary widely depending on the specific role, location and the type of company they work for. Data analysts, performance analysts and BI analysts can receive salaries ranging from €50,000 to €70,000 depending on experience.
Database developer and BI developer salaries tend to range between €60,000 and €75,000. Data contracting day rates also vary dependent upon the role, location and experience of the contractor. A typical day rate for a contractor data analyst will be between €380-€550 per day.
Data science is a focus for many organisations and salaries for these roles can start from €80,000 for a data scientist, rising to €110,000 for lead data scientists. Many organisations are also making machine learning a key priority, so machine learning and deep learning engineers have seen salary uplifts in recent months, now averaging at around €65,000 but sometimes reaching up to €85,000.
A typical day rate for a contractor data scientist will be between €550-€650 per day.