content_multi_career_advice_MainRegion
CAREER ADVICE

At Hays, our purpose is to put the right person in the right job every time. With our expert career advice, our aim is to help you in all areas of your job search, whether it's how to write a CV, a cover letter or how to prepare for an interview.
content_multi_SG_Salary_checker_RHModule
Salary Checker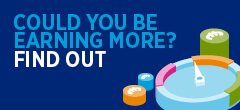 Our salary checker helps you to understand what the standard salaries are and what your potential earnings could be.