content_multi_temp_zone_MainRegion
Temp & Contract zone

Your consultant
The first thing to consider is that the process moves extremely quickly. Temporary roles are often vacant only for a matter of hours, and working and communicating effectively with your consultant is vital if you want to secure the best assignments.
Your consultant can explain the best way of working together when you meet but as a general guide it is beneficial to speak at least once a week, to respond to messages as quickly as possible wherever you can and to give your consultant a clear idea of the type of work you will consider from the outset. This will speed up the process when opportunities arise even if you cannot be contacted immediately.
Pay rates and salaries
It is important to bear in mind that while temporary assignments often pay a 'premium' above the permanent salary for a particular job, the rates of pay associated with a particular assignment are determined by the type and level of work to be carried out. While as an individual you may possess skills and capabilities beyond those required by a specific assignment, the rate of pay on offer will only reflect the skills required by the role in question.
Your consultant will discuss current market conditions and pay rates with you at interview, but it is wise to be as flexible as you can if you want to be working as quickly and as frequently as possible.
Preparing your CV
Ensuring your consultant has up to date information is vital when looking for a temporary job. Our clients will invariably want to know not only your career history, but also what are currently doing, in which business sector and for whom. So keeping your consultant up to date with new skills, systems knowledge and qualifications is critical.
The presentation and content of your CV is something that your Hays temporary consultant will ensure is tailored to finding temporary work. When seeking the right temporary worker, organisations are generally less concerned with aspirations and career plans and tend to focus on technical skills, flexibility, availability and how you will fit in with their existing team.
Attending interviews
Not all temporary positions will require an interview, but many will - particularly those of a long term or more senior nature. While it may be tempting to view the interview as less formal than that associated with a permanent position, competition for temporary posts is no less fierce.
As a result, a little time spent preparing for the interview will always pay off. Tips for success are really no different than those for a permanent position.
Research the organisation
What is their nature of business? Who are their competitors?

Are they a plc, partnership or a not-for profit organisation?

Who are their customers and what are their products and/or services?
Make a memorable first impression
Allow plenty of time to get to the relevant address

Always wear a business suit regardless of the company's dress code

Smile and shake hands firmly

Accept tea, coffee or water if offered

Complete any application forms neatly and accurately
Communication
Strong communication presents a highly positive interview style

Speak clearly with authority and confidence but avoid being arrogant

Be aware of the speed, volume and pitch of your voice

Make regular eye contact and smile!

Try to be calm, measured and assured

Prepare some sensible questions in advance

Think about how you will answer some of the standard questions that might arise e.g. "What are your strengths and weaknesses?"
Content_multi_job_search_RHmodule
Job Search
Looking for a new role? Search here for your ideal job or get in touch with one of our expert consultants.
Content_multi_office_locator_RHmodule
Contact us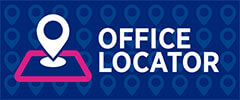 Hays Ireland has offices in Dublin, Galway, Limerick and Cork. Use our office locator to find the one closest to you.
content_multi_find_out_more_RHmodule
Find out more
Salary guide
Benchmark salaries by using our comprehensive digital salary guide.
---
Career advice
From CV tips to interview advice, our career advice will assist in your job search.
---
Search for jobs
Find your next career move with our jobs search engine.
---
Recruiting now?
Search through hundreds of candidates to find your next employee or employees.
---
View our blogs
Take a look at our blog section for further insight and advice.