content_multi_temp_maintain_wellbeing_at_home
MAINTAIN YOUR WELLBEING AT HOME


---
During this difficult time as many professionals work from home for sustained periods of time, there are many pressures at play which can have a negative effect on your mental wellbeing. Our guide offers advice on how to maintain your wellbeing when working remotely.
You may have worked from home before, but during these unprecedented circumstances, it can be easy to feel isolated and lonely. It is therefore important that you take steps to ensure you are properly balancing your work and personal life to maintain your mental wellbeing.
Download our guide to discover:
The importance of wellbeing
Methods of keeping in contact with colleagues from afar
Tips to avoid burnout when working from home
Advice on how best to structure your working day
content_multi_transition_toolkit_RHmodule
Recruiting in the New Era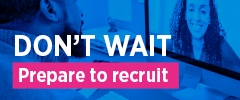 Sign your team up for Recruiting in the New Era, our free training package which will help prepare your hiring managers to adapt to hiring in a new world.
Find out more
content_multi_wellbeing_when_working_from_home_RHmodule
7 ways to look after your wellbeing when working from home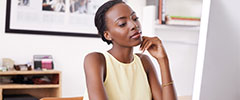 How can you create healthy boundaries between your work and personal lives, stay mentally and physically healthy whilst still being a productive and effective worker?

content_multi_find_out_more_RHmodule
Find out more
Salary guide
Benchmark salaries by using our comprehensive digital salary guide.
---
Career advice
From CV tips to interview advice, our career advice will assist in your job search.
---
Search for jobs
Find your next career move with our jobs search engine.
---
Recruiting now?
Search through hundreds of candidates to find your next employee or employees.
---
View our blogs
Take a look at our blog section for further insight and advice.