Content_multi_new_year_career_homepage
content_multi_new_year_career_promobox
Check your salary
Whether you are looking for a new job or a pay rise, it helps to understand what the typical salaries are and what your potential earnings could be. Use our salary checker tool to make sure you're earning the right amount for your job title and region.
Are you earning enough?
Top Jobs 2020 report
See the top roles that employers are looking for in 2020. These jobs are expected to command above average salary increases with employers going above and beyond to attract the talent they need.

Is your job on the list?
Our latest career advice
Whether you need to brush up on your interview skills, create a top-class CV, optimise your social media or keep your network intact after resignation, here's where you will find the best advice.

Find the best advice
content_multi_new_year_career_promobox_2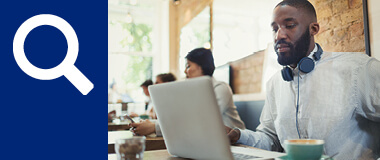 Looking for a new role
We add hundreds of roles every day, so search the latest vacancies to see if your next opportunity is already there or set up a job alert so you never miss out on your ideal role.

Search for jobs
Let's be exclusive
Exclusivity helps us work more effectively on your behalf, allowing us to negotiate better salaries, secure more interviews and find yourrole faster. Contact your local office and ask about becoming an exclusive candidate today.
Contact your local office
Read the latest blogs
Stay up to date with the latest developments in your market. Our insights and articles cover a wide range of subjects, including workplace diversity, salary trends, career advice and leadership.
Take a look