content_multi_teen_turn_teen_turnships_MainRegion
Teen-Turnships

Combat stereotypes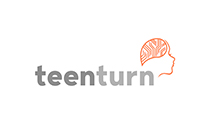 The Teen-Turn programme, provides teen girls with the opportunity to spend two weeks during the summer in a technology career environment through work placements with Irish based companies.
Hays Specialist Recruitment Ireland will be supporting Teen-Turn in engaging with prospective organisations to participate in the Teen-Turn Programme.
Teen-Turn's founders have extensive experience in encouraging young women into areas of STEM (Science, Technology, Engineering and Maths).
Joanne Dolan is a Start-up Consultant, Creator and former Program Leader Girls Hack Ireland initiative, Coder Girl Hack Day Organizer.
Niambh Scullion is a Senior Busines Analyst at IBM and founder of Coderdojo Girls, a coding workshop for girls, part of the international Coderdojo movement.
By focusing on girls, the Teen-Turn founders hope to influence course decision-making processes and inform its young participants on education and career options.
As learning in the presence of female role models has been shown to impact girls' self-image and confidence–encouraging them to see themselves in new ways and stimulate new interests– each teen will be matched with a female mentor, who is employed with the company, and the work will include participating in a real technology project.
The aim of the programme is to place teen girls into "Teen-Turnships" so that they can picture themselves in those kinds of careers and therefore make third level course choices accordingly. More girls exploring and gaining an interest in technology will lead to more women earning technology qualifications, thus meeting a demand for skills that is currently outpacing supply.
Teen-Turn will be working with DEIS and similar schools to identify participants with academic promise who will benefit from the opportunity but are from traditionally disadvantaged communities where third level education is uncommon.
Co-founder Niambh Scullion, explains:
"Access to internships and the tech industry does elude school going girls. In order for young girls to identify themselves with tech and visualise themselves working in the industry they need access to role models. We want to change this with Teen-Turn. Teen-Turn will give girls from areas where entry to third level education is low the opportunity to experience the positive influence of a work placement that can shape their third level choices."
The programme was launched Summer of 2016, with Teen-Turnships at top companies for whom workplace diversity and inclusion are important.
Travel and lunch costs will be covered by the hosting company while the Teen-Turn team will provide teen participants and ensure work placements are compliant with all requirements of the Protection of Young Persons (Employment) Act 1996.
For more information:
web: www.teen-turn.com
twitter: @Teenturn
email: contact@teen-turn.com
High Resolution photography available from Conor McCabe Photography
content_multi_teen_turn_navigation_RHModule
content_multi_teen_turn_value_of_influence_RH_module
The value of influence
Over the years, I have really come to understand and appreciate the value of mentorship and seen first hand the changes it can make to a child's future.