Cessation of Employment Request Form
Indicates a required field.
Please note this request is only to be completed and submitted by the employee. The Cessation of Employment for shows how much tax you've paid on your salary so far in the tax year (6th April to 5 April). You will need your Cessation of Employment form if you are changing jobs or unemployed.
This form should only be completed if you are no longer working through Hays and you have submitted your last timesheet. Do not complete this form if you have continuing assignments with Hays.
Any remaining holiday entitlement will be paid to you the week following the week in which your last timesheet was processed, e.g.:
Last day worked January 24th 2013, for week ending 25th January

Time sheet processed 28th January 2013

P45 raised and holiday entitlement processed on 4th February 2013.
Content_multi_office_locator_RHmodule
Contact us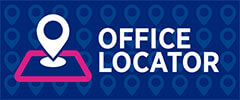 Hays Ireland has offices in Dublin, Galway, Limerick and Cork. Use our office locator to find the one closest to you.
content_multi_find_out_more_RHmodule
Find out more
Salary guide
Benchmark salaries by using our comprehensive digital salary guide.
---
Career advice
From CV tips to interview advice, our career advice will assist in your job search.
---
Search for jobs
Find your next career move with our jobs search engine.
---
Recruiting now?
Search through hundreds of candidates to find your next employee or employees.
---
View our blogs
Take a look at our blog section for further insight and advice.