content_multi_career_forum_2022_webinar_MainRegion
Career Forum webinar


---
If you're planning to get ahead in your career in 2022, our career forum webinar can help you take your ambitions to the next level. Listen to our webinar to hear from employment experts discussing topics including preparing for a career change, negotiating salaries, best CV-writing practices and more.
Panellists:
Judy Bullimore, Employment Specialist
Hannah Salton, Career Coach
Gaelle Blake, Director of Permanent Appointments at Hays
Content_multi_SalaryChecker_RHModule
Use our salary checker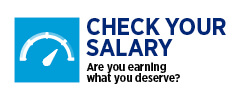 Whether you are looking for a new job or a pay rise, it helps to understand what the typical salaries are and what your potential earnings could be.
Content_multi_office_locator_RHmodule
Contact us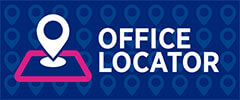 Hays Ireland has offices in Dublin, Galway, Limerick and Cork. Use our office locator to find the one closest to you.
content_multi_find_out_more_RHmodule
Find out more
Salary guide
Benchmark salaries by using our comprehensive digital salary guide.
---
Career advice
From CV tips to interview advice, our career advice will assist in your job search.
---
Search for jobs
Find your next career move with our jobs search engine.
---
Recruiting now?
Search through hundreds of candidates to find your next employee or employees.
---
View our blogs
Take a look at our blog section for further insight and advice.