Download: Hays Equity, Diversity and Inclusion Report
6 min read | Hays Experts | Report | Corporate Social Responsibility Diversity, Equity & Inclusion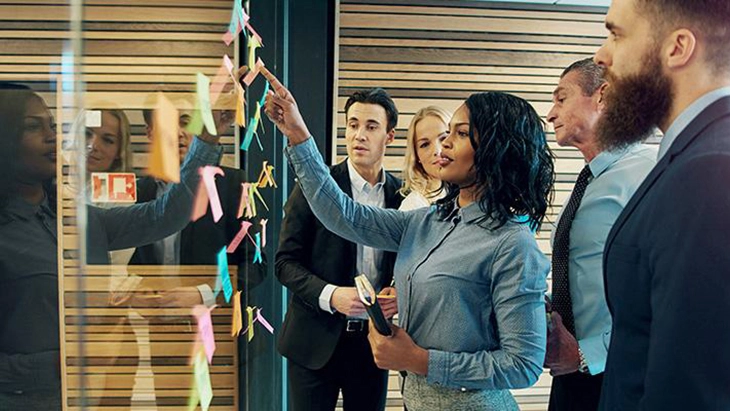 Find out what meaningful change businesses are making through diversity and inclusion. Download the report for key statistics and industry analysis.
What do I need to know about equity, diversity and inclusion?
Every year organisations talk about equity, diversity and inclusion (ED&I) through awareness festivals and campaigns. You might have run your events around Black History Month, International Women's Day, and Mental Health Awareness Week. Or perhaps you've sponsored events around Purple Light Up and Gay Pride.
Awareness events enable organisations to demonstrate their support, but is this talk translating into real action?
Countless studies have shown how equity in work is vital to the country-wide workforce and individual business success. We study what organisations are doing each year to improve their equity, diversity and inclusion.

We based this year's report on a survey between 15 July–5 August 2021. Over 3,180 employers and employees across the UK completed the survey from various key demographics, industries and sectors.
In this year's Hays Equity, Diversity & Inclusion Report, we investigate the difference employers make in people's working lives.

Download your copy of the Hays Equity, Diversity & Inclusion Report 2021 to find out:
How organisations are progressing in their journey towards genuine equity in the workplace
Why ED&I is key to retain and attract in-demand skill sets
Why organisations face challenges turning ED&I conversations into action
How employers and employees can benefit from better ED&I policies and practices in place
What the differences in expectations are between employees and employers
How variations in support emerge between discrimination factors such as age, nationality, race, gender
Throughout the report, we have split results by diversity metrics, including age, ethnicity, gender, disability, mental health status and sexual orientation. Our experts have analysed these findings to give you actionable trends and insights.
Our experience in equity, diversity and inclusion
At Hays, we achieved the National Equality Standard (NES). The NES is one of the UK's most rigorous and prestigious accreditations for equality, diversity and inclusion.
Hays was one of the first 20 organisations nationwide to be accredited. In 2020, we achieved our reaccreditation of the NES and secured a higher score than any other recruitment company.
Our Global Head of Equity, Diversity & Inclusion, Yvonne Smyth, created this report to explore employee and employer perceptions of ED&I. We also share the experiences and advice from various organisations proactively improving ED&I.
Standout points from our Equity, Diversity and Inclusion Report 2021
Professionals and employers understand the value of equity, diversity and inclusion.
Over half of professionals say they will only consider applying to an organisation with a public commitment to ED&I.
More employers are openly supporting ED&I campaigns and increasing their frequency of conversations about ED&I-related issues.
ED&I can positively impact company culture, innovation, staff morale and reputation, and help recruit talent.
Despite understanding the importance of ED&I, less than half of employees believe their employer took action to improve ED&I.
Sixty-one per cent of professionals say potential employers have limited their job prospects because of an identifying factor. The previous year only 50 per cent reported similar discrimination.
Of that 61 per cent, the three background factors professionals are most likely to feel discriminated by are:
Age: 56 per cent of professionals feel their age has lowered their chance of securing a job.
Ethnicity or nationality: 42 per cent of professionals feel their ethnicity or nationality has lowered their recruitment opportunities.
Gender or gender identity: 33 per cent of professionals feel their gender or gender identity has lowered their recruitment opportunities.
Download your report to access case studies on how organisations are making lasting changes to their inclusion processes. Plus, over 50 more diversity and inclusion in the workplace statistics.
What does this mean for my business?
Better diversity and inclusion lift everyone involved. Companies benefit from a broader range of experience and creative thought, while minority groups and their colleagues feel happier at work.
Talking about ED&I is not enough of a commitment
Employees want to be involved in decisions around ED&I
Organisations that invest in ED&I see better recruitment opportunities and overall business performance
Get your copy of the report to learn how investing in diversity will create a better and more prosperous work environment for everyone.
If you're interested in talking about your diversity at work, contact Yvonne Smyth (Head of Diversity and Inclusion) on 0203 465 0055 or by emailing yvonne.smyth@hays.com.