content_AF_finance_leaders19_RAC_MainRegion
What's Challenging Ireland's Finance Leaders?


---
Technological evolution, alterations to regulatory practice and the gradual globalisation of business are all changing the remit of a finance leader's role.
No longer financial guardians who merely 'balance the books', they are now key strategic advisers and business leaders working at the heart of organisations.
Download a copy of our report to uncover the challenges faced by finance leaders amid this changing landscape and arm yourself with the insights needed to embrace change whilst successfully delivering your own business objectives.
Download your copy

content_AF_back_to_AF_RHModule
Content_multi_office_locator_RHmodule
Contact us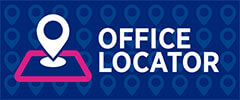 Hays Ireland has offices in Dublin, Galway, Limerick and Cork. Use our office locator to find the one closest to you.
content_multi_find_out_more_RHmodule
Find out more
Salary guide
Benchmark salaries by using our comprehensive digital salary guide.
---
Career advice
From CV tips to interview advice, our career advice will assist in your job search.
---
Search for jobs
Find your next career move with our jobs search engine.
---
Recruiting now?
Search through hundreds of candidates to find your next employee or employees.
---
View our blogs
Take a look at our blog section for further insight and advice.