content_multi_di_newsletter_MainRegion
DIVERSITY & INCLUSION IN ACTION


---
Our quarterly Diversity & Inclusion newsletters provide insights and examples of how to support and enable your organisation to build and leverage the value that difference and inclusion brings in all aspects of its business delivery.
In each newsletter, we will select two major diversity & inclusion considerations and cut through the vast amount of information available. We will share with you our assessment on what really works and how to convert your commitment into progress.
To discover more about our diversity & inclusion expertise, download the fifth issue of our quarterly newsletter.
Read our previous issues, created in conjunction with Charlotte Sweeney Associates.
---
Diversity and Inclusion in Action - Issue 4
Diversity and Inclusion in Action - Issue 3
Diversity and Inclusion in Action - Issue 2
Diversity & Inclusion Issue 5
content_multi_diversity_RHModule
Experts in Diversity
Learn more about the key business benefits or talk to our expert.
Content_multi_office_locator_RHmodule
Contact us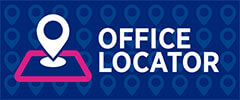 Hays Ireland has offices in Dublin, Galway, Limerick and Cork. Use our office locator to find the one closest to you.
content_multi_find_out_more_RHmodule
Find out more
Salary guide
Benchmark salaries by using our comprehensive digital salary guide.
---
Career advice
From CV tips to interview advice, our career advice will assist in your job search.
---
Search for jobs
Find your next career move with our jobs search engine.
---
Recruiting now?
Search through hundreds of candidates to find your next employee or employees.
---
View our blogs
Take a look at our blog section for further insight and advice.