content_multi_diversity_MainRegion
EXPERTS IN DIVERSITY


---
Building a diverse and inclusive workforce is no longer a nice-to-have but a core component of any talent acquisition strategy. Recognising and harnessing the dynamism of diversity is an essential element of Hays' leading expertise, enabling people and organisations to fulfil their potential.
Hays' diversity expertise
Diversity and inclusion (D&I) in the workplace brings people of different experiences and backgrounds together, which – when managed well – creates a high-performance and innovative environment.
Webinars on diversity
At Hays, we are committed to changing the world of work with a focus on equality, diversity and inclusion. You can watch the first two webinars in our Diversity in Action series, "Disability in the Workplace" and "Gender Diversity", below.
Disability in the Workplace
Gender Diversity
Diversity & Inclusion Report
Understand how to encourage inclusive leadership styles, attract talent from the widest pool possible, hire the best candidates, create a positive workplace culture that promotes long-term retention and nurture the potential of all employees.
Diversity & Inclusion Newsletter
Download Diversity & Inclusion In Action by clicking the button below and following the steps.
Content_multi_hays_journal_17_RHModule
Hays Journal 17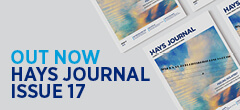 The Hays Journal offers key insights into the hiring market and the world of recruitment, including insights from industry experts such as PwC, the mental health charity Mind and Kiddy & Partners.
Content_multi_office_locator_RHmodule
Contact us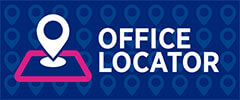 Hays Ireland has offices in Dublin, Galway, Limerick and Cork. Use our office locator to find the one closest to you.
Content_multi_diversity_dI_newsletter_RHModule
Diversity & Inclusion newsletter

Get the latest updates of legislation or best practices in ED&I in our quarterly newsletters.