content_multi_blog_MainRegion
Hays Ireland jobs and employment blog

Entries with tag

blog

.
Showing 1 to 10 of 11 entries.
content_multi_allblogs_RHModule
Content_multi_New_year_new_career_specialisms_RHModule
Advance your career in 2022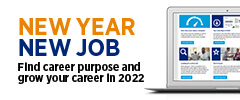 Discover the top jobs employers will be recruiting in 2022 and find the average salary for your job on our New Year New Job hub.
Content_multi_job_search_RHmodule
Job Search
Looking for a new role? Search here for your ideal job or get in touch with one of our expert consultants.